The Good
Pop stars join "I'm Gonna Be Your Friend" campaign

Famine in East Africa has resulted in millions of starving children, and performers like Justin Bieber, Lady Gaga and Britney Spears are using their star power to help put a stop to it. As part of Save the Children's "I'm Gonna Be Your Friend" campaign, these guys will be tweeting info on how you can donate. Or you can cut out the middle man and go here to download an exclusive video to Bob Marley's High Tide or Low Tide. All proceeds will benefit relief efforts in East Africa. Go tell famine to eff off.
Watch The Throne expected to sell 500,000 in first week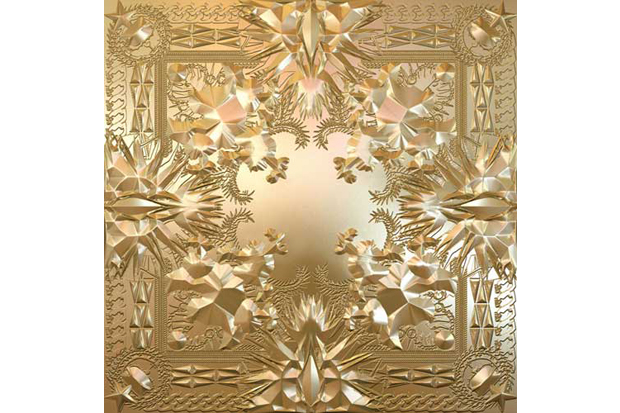 The richest rapper in the world and his H.A.M. buddy Yeezy delivered their long-anticipated LP, Watch the Throne this week. The record is expected to sell 500,000 its first week, according to Billboard, meaning Jay-Z will likely keep his hip hop heavyweight title for another year. We think they should buy a couple Bob Marley downloads with all that money, don't you?
The Bad
Kelly Rowland perfects double nip slip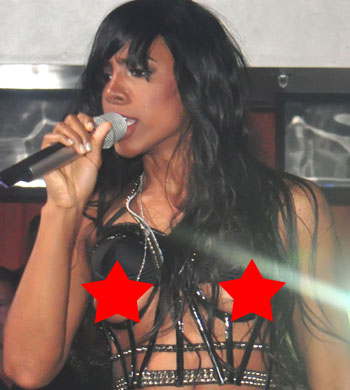 Not to be outdone by Nicki Minaj's single nip slip on Good Morning America, Kelly Rowland revealed both of hers during a performance in New Jersey. After busting out of her bustier, the singer sent a sheepish tweet to fans, saying, Hope you enjoyed the show and didn't mind the peekaboo LOL!!! We're sure no one did.
And then this happened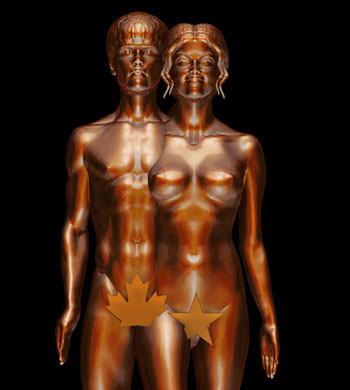 Daniel Edwards, the artist known for his nude sculptures of Britney Spears giving birth and Angelina Jolie breastfeeding, has turned his iconoclastic eye on a new target: lovebirds Justin Bieber and Selena Gomez. Nice sculpture. It's missing a tattoo, though.
The Ugly
M.I.A. offers Mars bars and tea to London rioters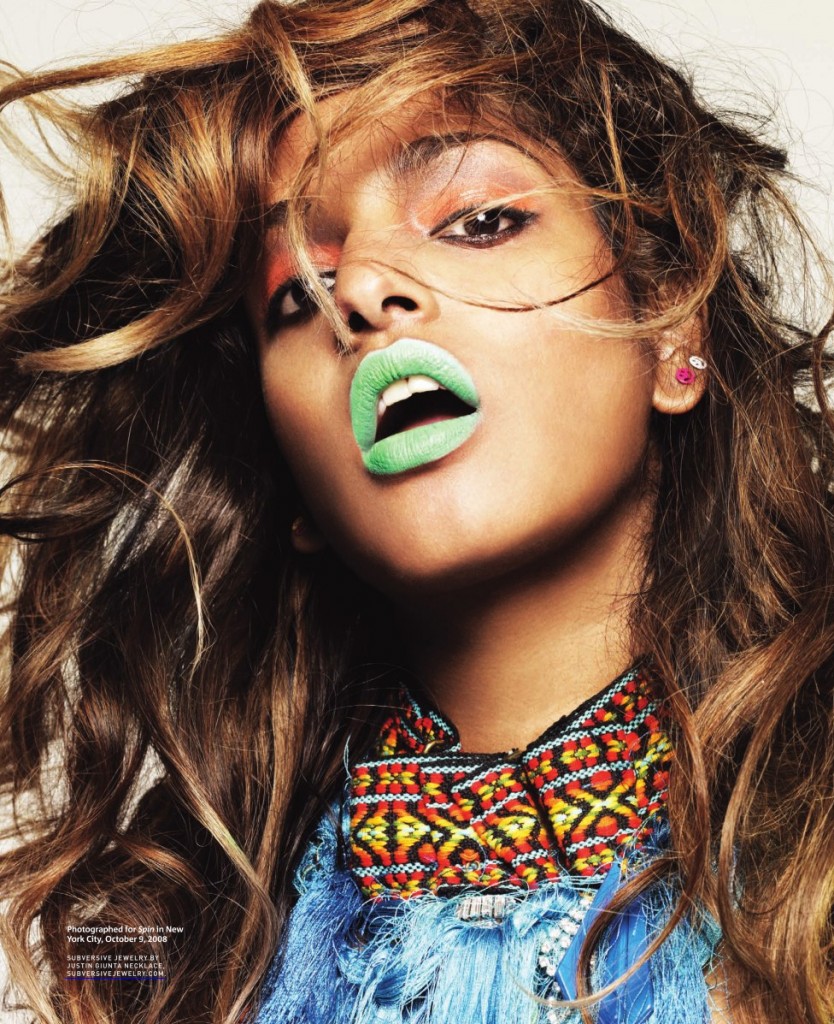 Mistress of inflammatory statements, M.I.A. put her foot in it again this week by cheekily tweeting that she was going to hand out Mars bars and tea to rioters in London. It's clear the singer wants desperately to be anti-establishment, but seriously"rewarding people for their violence? For shame Maya Arulpragasam. For shame.
Gavin DeGraw gets a beat down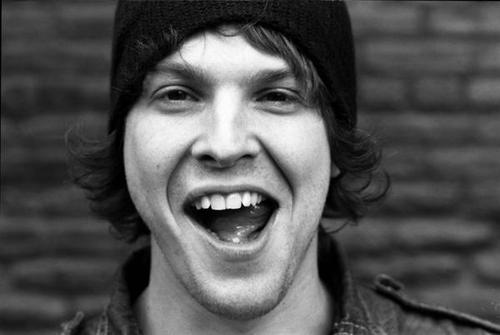 Gavin DeGraw was hospitalized this week after being attacked in the wee hours of Monday morning in New York's East Village. DeGraw suffered a broken nose and facial cuts at the hands of several unknown assailants. Honestly I don't remember much, he tweeted to concerned fans afterwards. Police have made no arrests, but whoever did it is probably getting a Milky Way from M.I.A.
Miscellany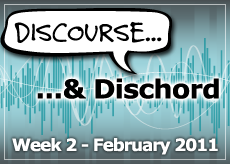 The Good
New Strokes single available for download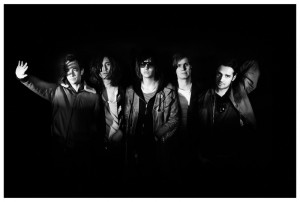 Five years is a long break between albums. When you finally get back in the studio, sometimes the old roles just don't feel right. Such is the case for The Strokes, whose recording process for their upcoming album, Angles, was a departure from previous efforts. All five members co-wrote the songs, with all but singer Julian Casablancas tracking them together in the studio. (Casablancas recorded his parts separately.) Now the band is offering fans a free download of their first single, Under Cover of Darkness. Take a listen and decide if the new way is working for them.
Justin Bieber ages ungracefully in new Best Buy commercial
If you saw the new Best Buy commercial during the Super Bowl, you may have wondered who the creepy guy was at the end. No, not Ozzy, the other one. If that's what Justin Bieber is going to look like once he hits puberty, somebody stop him now.
The Bad
Lady Gaga barred from old digs for 60 Minutes interview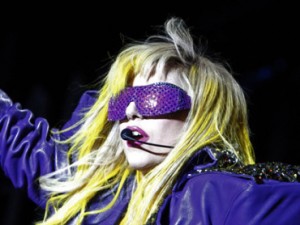 When Lady Gaga and Anderson Cooper tried to pay a visit to her old apartment in NYC while taping a piece for 60 Minutes, they were treated less than neighborly. The new tenant denied them entry due to the camera crew ¦ which leads us to believe there were dirty dishes in the sink, old underwear on the floor, and Jerseylicious on the TV.
Prince kicks Kim Kardashian to the curb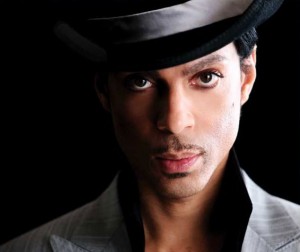 Prince's first mistake was pulling Kim Kardashian out of the crowd to dance with him on stage during his concert at Madison Square Garden. Then he redeemed himself by booting her off the stage when she wouldn't dance. Then he made the same mistake again by pulling her back up on stage two hours later. This time, she danced. Smart girl.
The Ugly
Keith Richards says Mick Jagger can't give no satisfaction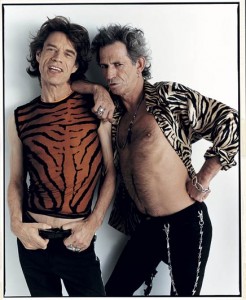 In his new autobiography, Life, Keith Richards gives a million sound bytes, but the one that's making all the headlines has to do with the size of his bandmate's package. Richards claims Mick Jagger is hung like an ant and his ex-girlfriend, Marianne Faithful, had no fun with his tiny todger. Already ex-wife Jerry Hall and groupie Pamela des Barres have leapt to Jagger's defense, calling the 67- year-old very well-endowed. Think about that next time you're trying to eat.
Christina Aguilera flubs national anthem, issues national apology

Turns out What so proudly we watched at the twilight's last reaming, is not a lyric in The Star Spangled Banner. Christina Aguilera thought it was momentarily whilst performing the national anthem at the Super Bowl. Whoops! Aguilera immediately issued an apology, to the nation for flubbing the words, and to the twilight, for saying it got reamed.
Miscellany