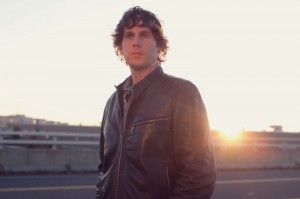 With pride for our friend and OurStage artist Jesse Terry, we want to let you know that he's got a pretty big spotlight tonight on the CW's Hart Of Dixie, which will feature one of his new songs. The show airs at 8pm EST.
If you like what you hear, check out Jesse's new album Empty Seat On A Plane. He'll be touring the northeast in early 2013:
January 4:
Guilford CT (Ballou's Wine Bar)
January 12:
Branford CT (Ballou's Wine Bar)
January 28:
NYC (Rockwood Music Hall)
February 14:
Londonderry NH (Tupelo Music Hall)
February 15:
Fall River MA (Narrows Center For The Arts)
More like this:
Reading Jesse Terry's list of tour dates from the past few years is a lot like looking at an actual calendar. Almost every single day corresponds with yet another gig, often in an area hundreds of miles away from the previous night's show. A self-described "road warrior," Terry has played his way across the contiguous United States multiple times by now, and the wanderlust evident in his musical travels plays a major role on his new LP Empty Seat on a Plane. Whether he's describing Montana's Bitterroot Valley or the dusty back roads of Tennessee, it's clear that Terry isn't merely going through the lyrical motions. He's been to each place, soaked up its essence, and reproduced it in the form of gorgeously sung folk songs. Even if he isn't doing the traveling himself, Terry is busy imagining the voyages of others to far-away locales like Portugal, Spain, or France. He envisions cars, trains, and planes carrying people off to the bright new lives they want, or at least think they want.
That is not to say that Terry doesn't maintain a strong sense of groundedness amidst his travels. Woven throughout the various narratives on Empty Seat on a Plane is an enduring sense of Americana. In Terry's lyrics, home is less a single place than a group of ideas and images (ballparks, carnival rides, and wide-open roads) that conjure the unified feeling of America as one expansive home. Specific nods to gospel, funk, and blues instrumentally achieve a similar effect, compressing America's vast musical history into portable tuneful mementos that give listeners a coherent sense of place no matter where they might be. Never crowded or ostentatious, Terry's arrangements give each instrument just enough space to make these musical influences clear, and his soothing vocal delivery is calming without being sleep"inducing, which is a rare feat.  While Terry has been accurately compared to the likes of Ryan Adams and James Taylor, Empty Seat on a Plane shows that now he may be well on the way to becoming a reference point for other up-and-coming singer-songwriters himself.