There's never been any doubt that Eric Church's fans are loyal.
The self-described outlaw country musician has seen his fans do everything from force organizers of the 2009 Country Throwdown Tour to move him from the Outlaw to the Main Stage to literally pulling other concertgoers to their feet when Church walks on stage. Yet even Church was stunned that his latest album Chief went to No. 1 based, industry experts opine, on word-of-mouth spread by fans.
"The fans are what did it," Church said. "They became the social network for me. I didn't go on Facebook or Twitter and say 'Buy this album,'" he said. "The fans are what did this. For somebody who hasn't had a Top 5 hit, hey I've hardly had a Top 10 hit, it's incredible."
That's not just Church's opinion. Billboard magazine reported that Church is the only core country artist in thirty-four years to have a Billboard 200 No. 1 without ever having a Top 5 single on the charts. The last time that happened was 1967 when Bobbie Gentry's "Ode to Billy Joe" hit the top album spot.
Capitol/EMI Nashville president Mike Dungan told Billboard that the massive touring Church has undertaken since his album Sinners Like Me was released in 2006, is what boosted his fan base to arguably meteoric levels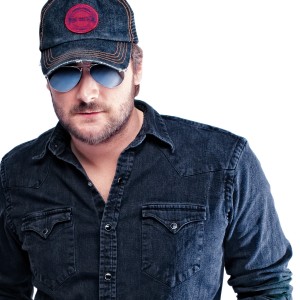 "When people hear him, they are immediately interested," Dungan told Billboard. "There are a lot of No. 1 radio hits that are passive from a sales standpoint, but no one has everaccused Eric of making passive music. Listen to all three of his albums back-to-back and I think you'll agree that there isn't one artist working in this town who has made three records in a row that are this great."
Yet the songs are all Church's very distinctive, blazing guitar-and-drums brand of country. He's proud that he was able to make albums that pushed the country format just a bit away from what many consider traditional country.
"It has been a little longer path that way," said the North Carolina native. "Because [my music] sounds different or unique, it can be harder for the songs to get on the charts. We push buttons either sonically or lyrically. But I've always said we have a small window of opportunities to make records where we can further the format and take the format in different directions."
"I think [my first album] 'Carolina' had aspects that did that. I think 'Sinners' had aspects of it. But 'Chief' is the first one that I made, top to bottom, that is different and unique [from other country albums). It far exceeded my expectations. It made me feel good that the old model of fan word-of-mouth and good music still wins. I had some doubts about that, really. I thought the time had passed that model by."
Clearly, Church's fans proved that's not true.
Find out more about Church's music and his tour dates by visiting his Web site.
Eric Church has never been one to keep his mouth closed. He prides himself on speaking his mind, no matter what. And in the past, this trait has cost him quite a bit. Back in 2006, he was kicked off the Rascal Flatts tour for playing longer and louder than he was allowed, which caused the headliner to start late and violated the rules of the venue. Additionally, he dealt with a great deal of backlash after his song, "Two Pink Lines" was released. Fans didn't like the fact that the song seemed so relaxed on the topic of teenage pregnancy.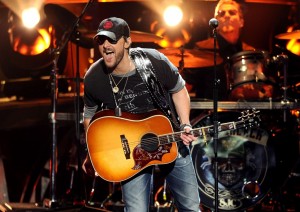 But controversy has never stopped Church. After being kicked off the Rascal Flatts tour, instead of going home, he followed the tour for eight stops, playing free shows at clubs and bars for his fans. As he said in an interview, "We did it because we said we would. It's a great thing to come and say, 'Hey, man, we got fired from across the street, but we said we were coming, so we're here anyway'". And because of his perseverance, and his fun and exciting live shows, he has cultivated a strong fan base. These fans care about what Church has to say, and they have been eagerly anticipating his new record, Chief, for some time.
The album, which was released on July 26th, stays very true to the outspoken, wild Church that his fans have grown to love. With songs like "Jack Daniels" and "I'm Getting Stoned" he shows that he is willing to tell the real story, not skim over the tough parts. Chief is a hit because it is made up of well-crafted songs with a lot of attitude. As he will tell you, "I'm a guy who's going to tell you what I think. I'm going to rub you the wrong way". But somehow this works for him. Now that nobody is expecting him to hold back or keep his opinions to himself, he is able to make the kind of music he's always wanted to. And the music is phenomenal, which explains why the album just hit Number 1 on the Billboard 200.
Watch the video for his hit single "Homeboy" below.