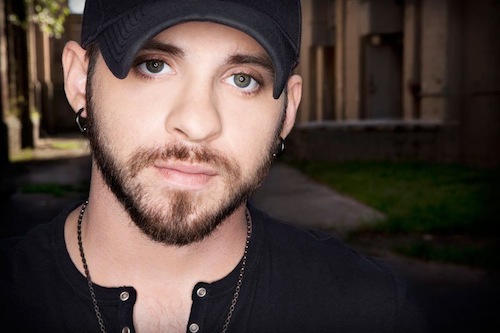 Brantley Gilbert is the opposite of a divo (that's a male diva, in case you didn't know).
That's why it's gratifying to see him grab so much success this early in his career. Last year, the now 27 year-old singer/songwriter was a bit bummed that many music journalists didn't seem to want to talk with him. This year, he hardly has time to talk to anyone.
With a nomination for the 2012 Country Music Association (CMA) New Artist of the Year Award, Gilbert is launching the "Hell on Wheels Tour." It's the first headlining tour for Gilbert, whose sophomore album Halfway to Heavy debuted at #2 on the Billboard Country charts and who has written a host of #1 singles including "Country Must Be Country Wide," "You Don't Know Her Like I Do," along with Jason Aldean's songs "My Kinda Party" and "Dirt Road Anthem." He's also won plenty of fans during his recent tours, including supporting spots on Eric Church's "Blood, Sweat & Beers Tour" and Toby Keith's "Live in Overdrive Tour."
Although he's got some heavy competition for the CMA Award " Love and Theft, Lee Brice, Hunter Hayes, and Thompson Square are the other nominees " Gilbert seems to be taking all the excitement in stride. Although he was battling bronchitis on one of his recent days home, he took time out to chat a bit about his reaction to the nomination, his songwriting, and just what he's learned on all the tours he has played.