This week's Artist of the Week is Ciph Boogie. Ciph was the champ in our 2012 ESPN Main Event Competition, scoring a prime placement on the sports network's Friday Night Fights. That was over a year ago, but the Brooklyn rapper has not been resting. He's been writing, recording, and performing steadily, and has just released a brand-new freestyle, Y'all Still Don't Get It. The track is a dark groove with a haunting, John Carpenter-esque keyboard arpeggio, punctuated with a distorted kick, and laced with foreboding samples.
Most of Ciph's music contains an uneasy undercurrent, from his early Quiet Storm mixtape through 2008's Black Mamba LP and the more recent Some Time In New York City EP. His wordplay sparkles on top of winding, minor-key hooks and hits, making for an irresistible yin-and-yang. Every new release from Ciph Boogie has been a remarkable progression, and we now find him at the top of his game. He'll be featured next on the 2013 compilation from Signatrue Clothing. Check out the new freestyle below, along with a comprehensive recent interview with The Sunday Night Cook Up.
This month, we've seen dubstep duo Circuit Assasins take on alt-rockers DIVE in the ESPN "Main Event" Competition, but only one group can have their music featured on ESPN's Friday Night Fights. The winning act will also compete with past "Main Event" winners to have their song featured on FNF's "Images of the Year." With the competition coming to a close, these guys need your votes now more than ever! Head over to our Facebook page and cast your votes now" voting ends this Tuesday, July 31.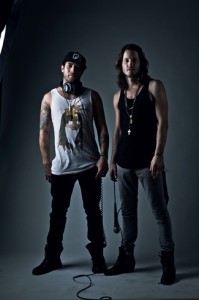 I can already smell the delicious BBQ, taste the ice cold Lone Star, feel the hot Texas sun and hear the sound of a thousand bands"it's SXSW time, friends. If you're planning on being there, please join us at The Parish (214 E. 6th St in Austin) between 11am-3pm on March 16th, as we film the big finale of The OurStage Panel, featuring live performances by the four finalists and special guests Blondfire. It's an official SXSW party, so you can get in with a badge, but the best thing to do is RSVP to our Facebook invite.
And if you're going to be hanging for the whole festival, we've complied a nice little guide to the OurStage artists you should check out. Listen to all fifteen here.
Meanwhile, catch up on the first three episodes of The OurStage Panel, where the competition has been reeeeaaaallly tight with some awesome music.
Oh, breaking news: some swank competitions coming up. We've got a chance for solo hip-hop and R&B artists to perform a song in front of a huge crowd at ONE FEST in Miami. Get started here. And, get this"we are giving twenty-two artists the chance to perform at the one and only Vans Warped Tour this summer. And one artist will play ALL twenty-two dates, traveling from city to city in style, via the OurStage tour bus. Damn. You can enter your song as of noon on March 6th.
And remember when you were sitting there, minding your own business, watching the NCAA basketball games on ESPN and you heard a bunch of OurStage artists? I do. Yes, I remember it like it was two weeks ago. Well, get ready for the Main Event. Literally, ESPN's Main Event, where OurStage artists will be selected to go head-to-head on the Main Event Facebook page for a chance at some valuable exposure on ESPN's boxing broadcasts. Launching March 15th.
Finally, we here at OurStage would like to say farewell to Ronnie Montrose, guitar monster, who played one Van Morrison's Tupelo Honey and was the force behind Montrose, featuring a young and not-yet-totally-awful Sammy Hagar:
Hope to see you in Texas, freakazoids!
-Scott