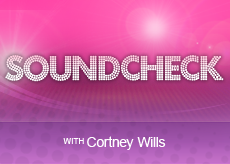 Summer has finally arrived and as the temperature heats up, so do the hot tracks from some of hip hop's most sizzling stars.
Pitbull drops his sixth album, Planet Pit today.  The hit-maker affectionately known as Mr. Worldwide has already scored two scorchers off the album,  Hey Baby featuring T-Pain debuted at Number 7 last year and his current smash, Give Me Everything featuring Ne-Yo is holding strong at the Number 2 spot.  Not to mention, his guest spot on  J.Lo's, On The Floor helped make it a national club anthem.
Planet Pit is a twelve-track treat that boasts an impressive all-star line-up of  music's VIP's including Jamie Foxx, Chris Brown, Marc Anthony and Enrique Iglesias. Kelly Rowland makes a cool cameo in Castle Made of Sand and the Sean Paul featured, Shake Senora is a personal favorite of mine.  Production credits are just as impressive, with tracks from David Guetta, Red One and Benny Blanco to name a few. The eclectic guest list makes for a dynamic album that's sure to be heating up dance floors across the globe this summer.
Jill Scott drops Light Of The Sun today, which features the super fun dance track Shame with Eve and The A Group. The album is a beautiful compilation of strong, introspective lyrics from a noticeable renewed Scott.  Not exactly a club banger, but definitely an album to get you through those summer nights.
Big Sean is finally ready to drop Finally Famous next week.  The highly-anticipated debut from Kanye's protégé comes on the heels of last week's release of his I Do It video.  Touted by industry insiders as the one to watch, it's finally time for Big Sean to prove what all the fuss is about.  Earlier this month, West told the crowd at Sean's listening party his plans for the newbie. I believe Sean's story is one of the most amazing ever, 'cause he literally got signed off a freestyle. To now, and I say it all the time, having the potential to be one of the biggest artists in the world. I feel like he can be like what Beyoncé is to R&B, that he can be that to rap music.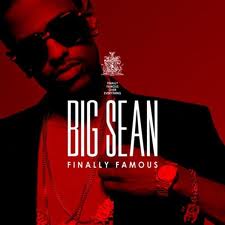 While the bar is set high for the Detroit rapper, the sixteen-song tracklist indicates a promising showing.  The album features guest appearances from an eclectic group of hip hop heavyweights Dwele, Pharell, The Dream, Chris Brown, Rick Ross, Pusha T, John Legend, Wiz Khalifa and Lupe Fiasco. The infamous Chicago producer and Kanye-mentor, No. I.D. produced most of the album, giving him even more of a winning edge. Looks like this summer might be the beginning of something big.
Beyoncé is set to drop 4 next week, and despite early leaks and less than stellar single performance, I'm guessing Bey will still make a splash this summer.  Her first single, Girls didn't immediately catch on with radio fans, but resonated as a female anthem that will go down in history as helping Oprah Winfrey say goodbye. Her performance of the single on this year's Billboard Awards is one of her best ever. Now, her latest single, Best Thing I Never Had is creeping up the charts and given time, is sure to come out on top.  The album's Internet leak a few weeks back was just a minor hiccup for the seasoned superstar, who snuck in some seriously sizzling dance tracks that will certainly be powering clubs all summer long.