Natasha Jeanne was already a major label artist with three Latin GRAMMY nominations under her belt when she decided to start from scratch and form a new band. Fancy Me Yet is the result of the singer's about-face, a glossy synth-rock band with influences ranging from The Killers to Phoenix. With bandmates Alex Darren (guitar/vocals) and Chris Bernard (drums/sequencers) rounding out the mix, Fancy Me Yet sets to lighting a fire under your feet. On Middle Man, the bubblegum crack of the chorus sends what would be a new-wave track straight into pop-rock territory. Natasha is belter, drenching her lyrics with attitude and delivering big verbal slaps. Her best delivery is on Amusing Me"a coy, boy-girl trade-off with searing guitar stabs that nudge you until you start moving. Big, sailing choruses rule the day here (see Said It All and A Little Bit Of). If you can't get with girly pop-rock, then step aside. Everyone else"we'll see you on the dance floor.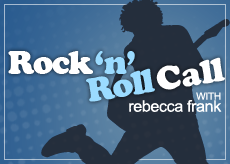 Though teenage rock queens like Avril Lavigne and Michelle Branch flooded the US airwaves in the early 2000s, they were barely audible in Latin America. Thankfully talented sixteen-year-old singer-songwriter Natasha Jeanne (a.k.a. JD Natasha), who was signed to EMI Latin, was there to pick up the slack.  Back in 2005, her debut album Imperfecta/Imperfect scored three Latin GRAMMY nominations.
Following this success, Jeanne traded in her guitar for a keyboard and formed indie-pop band Fancy Me Yet in 2009. The Miami-based band mixes Jeanne's catchy synth parts with drummer Chris Bernard's poppy dance beats, while guitarist Alex Darren adds rock flavor and fullness to each track. Fancy Me Yet's newest recordings, including upbeat anthem "Said It All (Renovated)," show that this trio have the chops to draw complimentary comparisons to big names like The Killers and Cobra Starship.
It's becoming rare to find bands that still play sincere dance music, and Fancy Me Yet are certainly one of them. These OurStagers have found their place in the top of the charts and show the potential to stay there for quite some time.