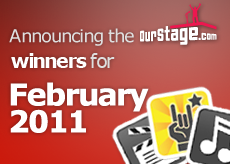 Every month, OurStage awards prizes to over forty top-ranked artists in a wide variety of genres. Join us in congratulating these many OurStage members for their achievements in February 2011!
Keep listening, keep discovering, keep judging. Next month, maybe it will be your favorite artist making it to the top!
Grand Prize Winners
Top-ranked artists in the seven finals channels win $1,000 to go toward recording their next album, funding their next tour, getting new gear or anything else to take their career to the next level!
Click on the artist's name to view their profile, or click on the song title to listen to their winning song.
Urban Winner: Xavier Marquis – Open Letter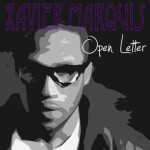 Xavier Marquis started his first rap group when he was only 10 years old, kickstarting his journey into the music industry. He started his own production company, working with a variety of artists before focusing on his own music in 2009. He plans to release his second mixtape this year.
Rock Winner: Enation – Burst Wide Open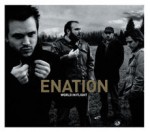 Enation is a rock band with a bright future. Since they started making music in 2004, they've had songs featured on shows such as "One Tree Hill" and "General Hospital", and played with a variety of artists in many prestigious venues. Their new album is set to be released this year.
Country Winner: Jenna Bryson – You & I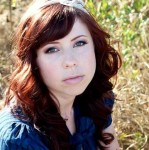 When she's not making music, Jenna Bryson makes her living by portraying princesses at kids' birthday parties. She says "I am not that which dreams are made of; I am not the picture of success. Yet." But with her history of placing in the top of many OurStage competitions, it looks like Jenna is on her way.
Pop Winner: Adrina Thorpe – Everything Changes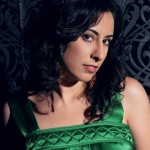 Adrina Thorpe cites heartache, silence and solitude as some of her songwriting inspirations, but her catchy pop music is the opposite of depressing. This is illustrated in her constant reappearance in the OurStage charts"she's placed in the Top 10 in a variety of competitions over the past year.
Specialty Winner: Teazer – Never Been Any Reason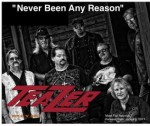 Teazer was formed in 1979, and split up four years later. In 2010, Teazer took the stage together once again for a reunion concert, and it all took off from there"all members agree that despite their 20-year hiatus, "the best is yet to come". Congratulations on their first OurStage win!
Video Winner: Orange Avenue – Just Refrain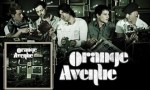 Florida natives Orange Avenue released their first album in 2007, and they've since had the opportunity to share the stage with artists such as All American Rejects and Rihanna"and that's just the beginning. They have a strong presence at OurStage, regularly placing in the Top 10 in the rock and video channels. Their video for "Just Refrain" has quickly risen to the top of the OurStage charts.
Pro Performance Winner: Motel Drive – Drifter Blues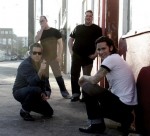 As Motel Drive puts it, "the slinky-rootsy-greasy-country-rock'n'roll-rockabilly music carries you off to that lone bar on the edge of town, the one mama told you to stay away from, where Gretsch guitars wail, an upright bass slaps you around and voodoo drums pound away." This description is perfectly illustrated in their live video for "Drifter Blues".
Channel Winners
The artist in the Number 1 spot in each regular channel at the end of the month is awarded a $100 Amazon.com gift code.
Wanna hear/see the highest ranked music in all OurStage genres? Check out the audio and video playlists below.
OurStage Best Predictors
Fans who judge battles with the highest degree of accuracy are rewarded as "Best Predictors" with Amazon gift codes. Meet January's Top 3 individuals who have an outstanding ear for identifying talent and help build the foundation for the other members of the OurStage community.

Gold Predictor Winner: shiningtear

Silver Predictor Winner: rathsam

Bronze Predictor Winner: sometimeafter
Click here to view the full monthly winners page.