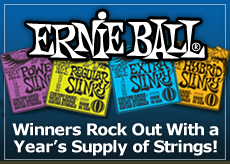 Every month, Ernie Ball selects one winner from one music channel to be the recipient of a years supply of free strings. Each month, a different genre is chosen and axe wielders of all shapes and sizes get the opportunity to win. We caught up with winners Fiction Reform and The Worsties to learn a little more about their playing style, major influences and favorite guitarists among other things. Check out their responses below:
Jesse Worstell (The Worsties)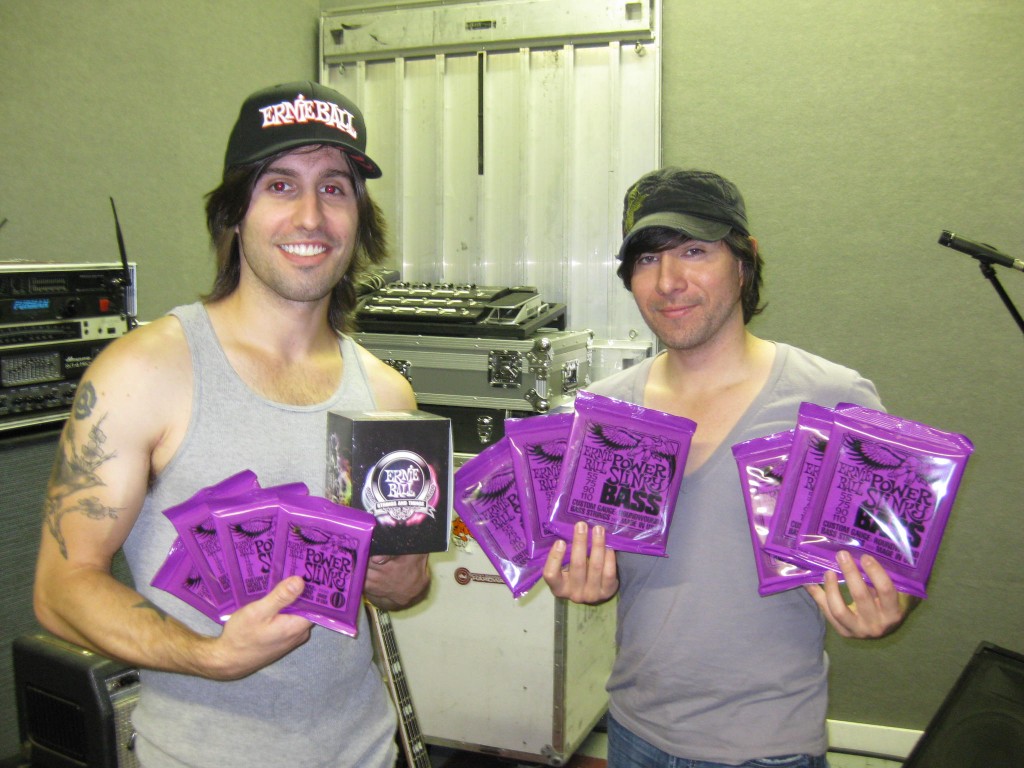 Playing Style: "My style is a mixture between punk and riff rock. Lots of powerchords mixed with some riffy goodness."
Favorite Players: Jimi Hendrix, Mike McCready, Tom Morello, Jack White, Prince
Major Influences: "I caught the music bug in high school so my biggest influence in the beginning was anything from the grunge era, especially Pearl Jam. A lot of the albums in the '90s were easy to play along to, so they were pretty much my guitar teachers.
Currently Playing: "My main guitar is a black Gibson SG Standard. I also have an arctic white Fender American Telecaster and a white 1985 Japanese Fender Mustang."
What was it like to win? "When we received the news that we had won a year's supply of strings there was a lot of celebration, mostly because Ernie Ball was already my preferred string. It couldn't have come at a better time. We've been on the road quite a bit and strings can be expensive, especially if you're going through them so fast… and it's not always easy to find a music shop while out playing shows. We don't have to worry about that now for a while. It's been one of the best prizes The Worsties have received for sure!"
Aaron Chabak (Fiction Reform)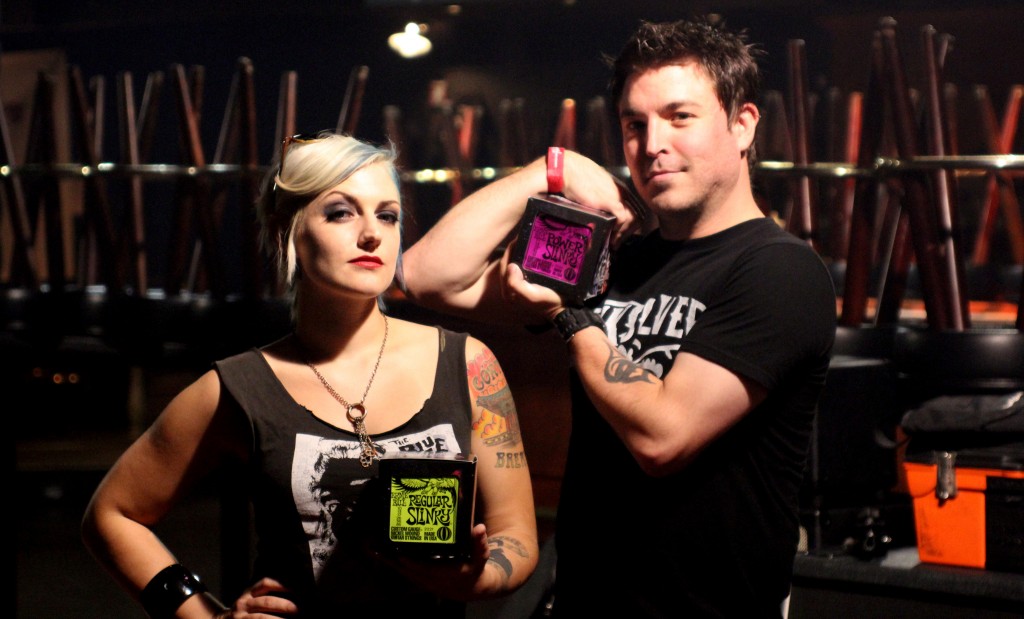 Playing Style: "My playing style is mostly a blend of classic punk-rock power chording and blues licks that I picked up listening to Led Zeppelin and Black Sabbath. I like to stay minimalistic when possible because Brenna can really belt out the vocal melodies."
Favorite Players: "My list of favorite guitar players is always growing. It started with Jimmy Page, Jerry Cantrell, Eddie Van Halen, all the guys in Bad Religion and Fletcher from Pennywise. Lately I've been into Matt from Muse, Zach & Tim from Rise Against and recently I've been going back over Descendents albums."
Major Influences: "I can track most of my inspiration back to Dave Grohl. The first time I saw him play was with the Foo Fighters at Memorial Hall in Kansas City when they were promoting their first album. I'll never forget how cool he was on stage. And that guy plays everything like a badass!"
Currently Playing: "Right now my main guitar is a Gibson Les Paul Standard and I recently got a goldtop LTD EC-400 that I've been really impressed with. The guys at Krank also turned me on to their new Nineteen80 series amp and it rips!"
What was it like to win? "Winning free strings is an awesome feeling! It's easy to skimp on changing strings when you're a starving musician and it's horrible for your tone. Having a year's worth of Ernie Ball's keeps me sounding my best every night so I'm very thankful."
You can check out the riffing of Aaron Chabak and Jesse Worstell in the playlist below: