Listening to Fred Eaglesmith's latest release, "6 Volts," makes you feel as if you're having a cozy midnight chat with a kindred spirit.
Perhaps that's because each song on this album has spirit " in every sense of the word " whether its offers a well-deserved swipes at Johnny-Cash-come-lately fans such as on the song "Johnny Cash" or tells tales of love gone horribly wrong such as on the song "Katie." The much-lauded Canadian folk artist is one of the few musicians who is brave, savvy and talented enough to dig beneath the pretext of a subject and expose its true meaning. Not to carry word play too far, but he's a true artistic spirit — not that he will admit it.

As we've noted previously, the music press"both print and online"is so overloaded with year-end best-of lists that it almost seems more worthwhile to come up with a worst-of list, just for the sake of doing something different. But the actual process of putting together a diligently researched tally of 2011's most actively unpleasant albums would entail more pain than we're willing to bear. So instead, here's a list of top 2011 releases that you won't wind up seeing duplicated in every other blog, magazine or newspaper you come across this month. These are the outliers, the undergrounders, the cult heroes and the musical mavericks who follow a path pointed towards aesthetic accomplishment rather than lowest-common-denominator appeal. Consider this a public service, filling you in on some of the subtler sonic pleasures you've been missing out on over the last dozen months.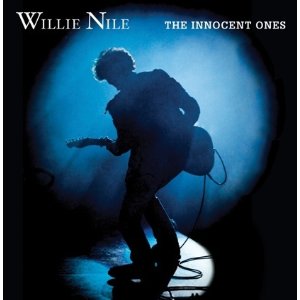 Willie Nile – The Innocent Ones
This New York rocker counts Bruce Springsteen and Bono among his admirers, but he's more about doggedly pursuing his vision through passionate live performances and DIY album releases than achieving arena-rock status. He's come within a hair's breadth of fame more than once over the course of his career, but stardom might have clouded the kind of rock & roll resolve that makes The Innocent Ones' mix of lyrical folk-rock and hard-hitting, hook-heavy power-pop possible.