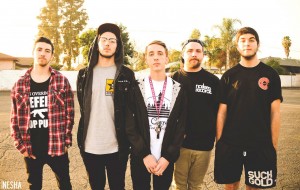 New York pop-punk exports Major League have posted their entire debut album, Hard Feelings, online as a free download for a limited time.
Major League's label, No Sleep Records, recently announced plans to give away a limited number of copies of the band's debut album via social networks. The label told fans they had earned a large number of download credits via the popular indie music service Bandcamp and decided the best way to use them was by offering free downloads of recent releases to supporters. Downloads are going fast, but as of 11AM this morning there are still plenty left for anyone interested in discovering some new music. Click here to stream and download Hard Feelings.
Since we're on the subject of Bandcamp, now seems as good a time as any to remind you that we're always looking for opportunities to give our users' music more exposure. If you have a new album release, music video, or additional piece of media you're trying to promote you can submit your materials for feature consideration to jshotwell@ourstage.com. We look forward to hearing from you.