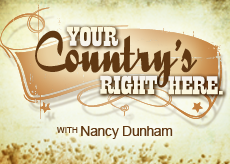 Sunny Sweeney is poised to be the next big break out star in country music. Just consider that her debut single "From a Table Away," zoomed into the Top 10 almost as soon as it was released. That makes Sunny the first new female artist to hit the Top 10 since 2007 when Taylor Swift did so.
Now Sweeney's single "Staying's Worse Than Leaving," is on the charts. Plus, she  has signed on to tour in support of Brad Paisley H2O II: Wetter and Wilder Tour, that begins July 22.  As many recall, it wasn't long after Carrie Underwood came to national prominence that an opening gig on a Paisley tour helped skyrocket her into the major musical leagues. As if Paisley's star power isn't enough, Blake Shelton is also on this latest tour.
Sweeney took a few minutes out of her busy schedule to tell us a bit about upcoming album, her thoughts about performing on the same stage as Brad Paisley and just how she stays healthy as she adjusts to life on the road:
OS: Your debut album will be released in August. Who were your main influences for the songs?
SS: Merle Haggard, Loretta Lynn, Waylon Jennings, all the artists I loved growing up. There are ten songs on the album and I wrote or co-wrote seven. There are three covers I heard that I was just so excited about I had to do.
OS: What were some of the personal inspirations behind the songs?
SS: I have just been through a lot in the last couple years in my personal live. As I was writing, I would add stuff in my personal drama that was going on.
OS: That has to be difficult, to put your personal turmoil out there and share it with audiences over and over again.
SS: You have to put it out there. When you do, people respond to it. Those are the best songs that you can write. When we chose the songs for the album, I was saying "may the best song win." I'm really excited because [this album has] a really good collection of songs. I am really, really proud of them.
OS: But how do you deal with the myriad of emotions that must swell each time you play such a personal song?
SS: The most emotion I experienced in the "song" process was the actual writing of the songs. Each time I sing them, it reminds me of the lessons I've learned in my life. For me, it's easier to sing songs of a personal nature. In my video for "Staying's Worse Than Leaving," my tears were real tears because I was asked to draw upon emotions from my past.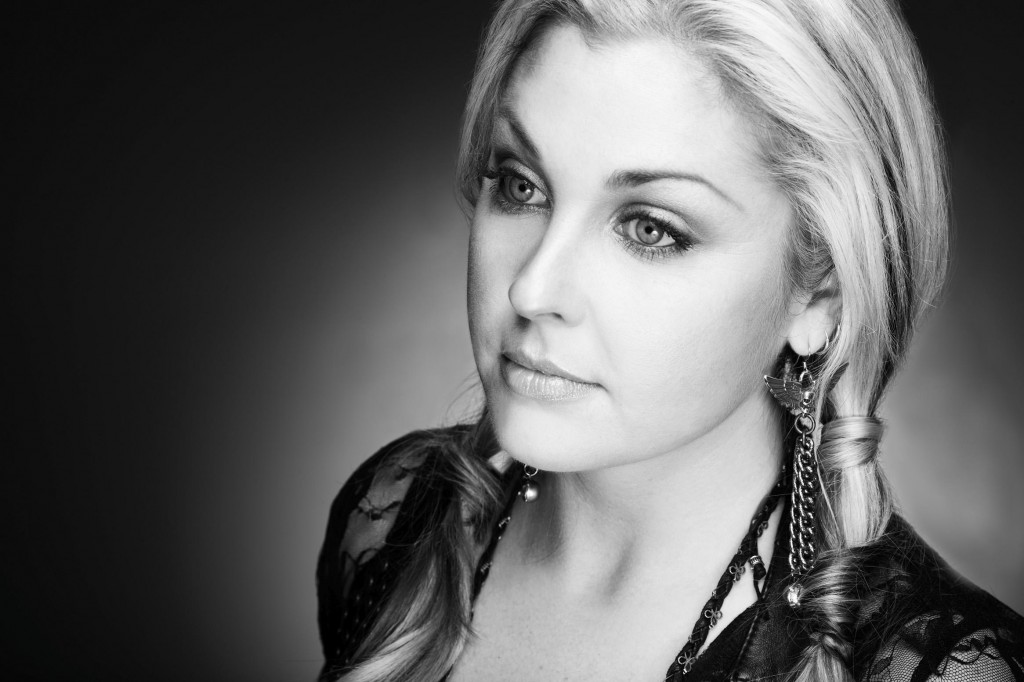 OS: So many of your influences are traditional country yet the trend for many artists seems to be toward country rock or country pop. Where do you fit in?
SS: Just probably right in the middle. I definitely have a lot of old country influences, but some of my songs are more rocking. They are all mixed into my shows. The record is very reminiscent of the shows.
OS: It's got to be tough to adjust to life on the road. How do you stay in shape?
SS: I do work out every day, usually on a treadmill. I also drink tons of water and sleep as much as I can, which typically isn't that much.
OS: You say you are very close to your parents and whole family. What do you do when you go home to visit them?
SS: I see them as much as I can and try to get as much family time as possible. We just hang out, and eat, and talk. I have three sisters and a brother. We are probably weird, but we just like to get beer and sit on the back porch and listen to music.
OS: What was your first thought when you had the opportunity to tour with Brad Paisley?
SS: HELL YEAH! Let me check my schedule. OK, I checked. I'm free, just tell me what time I need to be there.
OS: When you perform on the H2O tour, what are the two or three things you want audiences to take away from the show?
SS: I want them to walk away with the sense that they were told a story set to music and I want them to realize that traditional country music is cool and entertaining.
OS: You were around for a while and then we didn't hear from you for a bit. What were you doing?
SS: It's only been a year since we finished recording my CD, and for the last twelve months, I have been on a radio tour, which was grueling but very rewarding and it's starting to pay off. This Brad Paisley tour is an awesome opportunity and it's only the beginning of bigger things to come hopefully. I couldn't be luckier ¦ somebody pinch me.
Find out more about Sunny Sweeney, including upcoming concert dates, on her Web site.