Jo Dee Messina may be a major country music star with a host of awards and No. 1 Billboard country singles, but her focus most days is her two young sons, Noah, 3, and Jonah, who was born in January.
Just like any parent with a full-time career, Messina knows her way around a diaper bag, can easily recite all the ways to entice your child to nap, and will has a list of reasons to avoid air travel with a travel companion whose age is a single digit. Plenty of fans have enjoyed hearing about Messina's life via her single "A Woman's Rant" and even more so through her Blog Fumbling Mom, published in the Tennessean Newspaper.
Messina took time out recently to chat with OurStage about kids, exercise and, oh yes, her award-winning music.
OS: Wow, you really juggle a lot between your career and family. What are your secrets?
JDM: You just do it. You go out on stage and pray to God you don't have spit up on you! My blog lets people know me in my "other" life. It's a hard balance but a good balance.
OS: I bet it's tough having a child to worry about as well as a music career!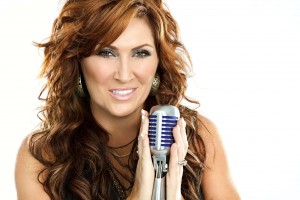 JDM: What is harder than having a kid is having two! My head is spinning.
OS: You mentioned somewhere that you've been intent on getting back in shape since your son was born. What are you doing?
JDM: I'm working out two to three hours a day. In this business, you can't be overweight.  [Fitness is] just part of the job, one of the job requirements. If I choose to do this, then I need to run five miles a day.