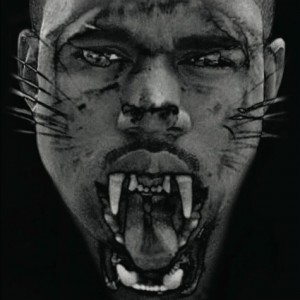 At one point in "Mercy," Kanye West's most recent hit to climb the Billboard charts, Yeezy utters the line, "don't do no press but I get the most press, kid." Truer words, Kayne. And we'll take any news that we can get from the rapper that doesn't involve significant other Kim Kardashian.
According to British tabloid the Sun, West has been making plans to release an album consisting of "animal noises."  A source is quoted as saying that West has been, "obsessed with roars, barks and jungle noises, and that the album is, "his next ingenious plan." Right.
In more serious, much more likely to be true news, it appears that the G.O.O.D. Music album Cruel Summer will really be coming out this summer. Rapper and G.O.O.D. Music artist Pusha T mentioned a release date of August 7th for the upcoming album in a radio interview with Funkmaster Flex yesterday. There have also been hints of another Watch The Throne release, if frequent Kanye West collaborator and producer Mike Dean is to be believed. West is still out on his ostentatious Watch The Throne tour with fellow rapper Jay-Z.