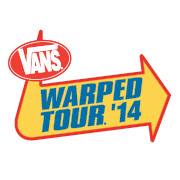 In its first string of band announcements, Warped Tour has confirmed For Today, Teenage Bottlerocket, Air Dubai, Stray From The Path, and Mixtapes will all be playing this year's 2014 festival. The news was announced during Fuse TV's second season of Warped Roadies last night. If the teaser lineup is enough to hook you, you can purchase early bird tickets for one of the summer's hottest (ha!) festivals right here. Check out the dates below, and keep checking back every week as Fuse announces new additions each Wednesday night. (more…)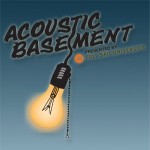 Earlier this year, singer-songwriter Brian Marquis, former guitarist and vocalist for Therefore I Am, came up with a plan for an acoustic stage at the 2012 Vans Warped Tour. With the approval of the tour's founder and manager Kevin Lyman, Marquis went on to produce, manage, and perform on the stage all summer. He called it the Acoustic Basement, and despite being thrown into a loud boisterous punk rock festival, the stage was a huge success, attracting more and more fans and artists every day.
Now, before returning to next year's Warped Tour, the Acoustic Basement will be taking flight on it's own tour in February 2013. Artists performing on the tour will include Brian Marquis, Koji, A Loss For Words, Geoff Rickly (Thursday), and Vinnie Caruana (I Am The Avalanche).
More info and dates soon to follow.
In the meantime,click here to learn more about the Acoustic Basement and what it takes to run a stage on the toughest tour in America.
More Like This:
Warped Tour Announces First Six Bands
Watch The Full Premiere Of Warped Roadies
Therefore I Am To Play End Of The World Reunion Show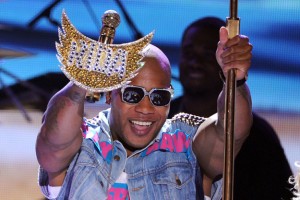 You might not have moves like Jagger, but you might be able to have abs like Flo Rida in the near future.
The Floridian rapper revealed that he had a workout DVD in the works while on the red carpet at the Teen Choice Awards this past Sunday. Addressing rumors of a potential reveal of the secret to his coveted physique, Flo Rida said, "I'm definitely going to do that. I have quite a workout regimen. I've always been about fitness and my fans can definitely appreciate that." Credit Billboard for getting this incredible scoop.
In all seriousness though, Flo Rida, born Tramar Dillard, does have something to brag about. In the rap game, a genre that is cluttered with huge, beefy dudes, Flo Rida might be the strongest. A profile in a 2008 issue of Men's Fitness had the 6′ 3" rapper at 210 lbs with a 400 lbs bench and a routine that incorporated 1000 daily crunches. Given his propensity for taking off his shirt/tank top during concerts and throwing it at the crowd, it's safe to assume that he's probably put on a bit more muscle since then.
Flo Rida has given some insight into what he does at the gym in the past. In an interview with Fuse from this past May Flo again demonstrated a deep commitment to fitness: a practitioner of circuit training, Flo will occasionally hit the gym as late as 3 am. He also mentioned that he brings his boxing trainer out on tour to train, a regimen that most of Flo's fans probably won't be able to replicate. But that's what the workout DVD is for, people!