Affairs of the heart and affairs of state. The two have been intertwined in music"sometimes harmoniously , sometimes cacophonously"since around the time Bob Dylan declared that the answer, my friend, is blowin' in the wind.
In the '80s, pop stars added a humanitarian angle, which spawned Band-Aid, USA for Africa and, since 9/11, the occasional celebrity-studded telethon during which stoic actors and reverent musicians seek monetary relief for victims of international catastrophes. Pop stars pose with world leaders; political hopefuls adopt rock classics as campaign themes; Lady Gaga and Madonna stand up for gay rights; Sonny Bono even ran for Congress and won.
In recent years, the politics of dancing"of music, in general"have been less about policy and more about moving and feeling good. That hasn't stopped top stars from making political stands onstage and off. But if you're going to try to save the world in five minutes of song"as U2 has been doing for the better part of three decades"or publicly put your faith in a specific candidate on the eve of a Presidential election year, you'd better do it well.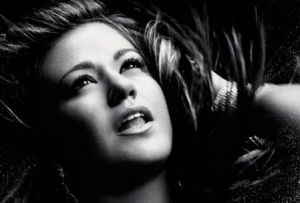 Which is exactly what Kelly Clarkson didn't do on December 29. The woman best known for being the first American Idol winner and scoring frothy hits like "Since You've Been Gone" and "My Life Would Suck Without You," publicly endorsed US Presidential candidate Ron Paul for the Republican Party nomination on Twitter"of all places"and, unfortunately, with all the insight and depth of a high school student discussing student-council elections.
I love Ron Paul," she tweeted via her WhoSay page. "I liked him a lot during the last republican nomination and no one gave him a chance. If he wins the nomination for the Republican party in 2012 he's got my vote. Too bad he probably won't."
Newspapers, fellow politicians and even Hollywood stars endorse and support candidates every election cycle, and pop stars show up every four years to perform at Presidential inaugurations, regardless of their political affiliation. But when they enter the political ring with their ringing endorsements in 140 characters or less on Twitter, it can be dangerous for both parties"and not just the political ones.
The stars risk not only alienating fans who support the opposite side but sounding uninformed as well. (It's hard to get coherent points across in Twitter's tiny comment box.) The candidates risk guilt (and plummeting poll numbers) by association with shallow pop stars.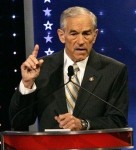 It's hard to tell whether Paul's subsequent placings in the Republican primaries"No. 3 in Iowa on January 3, No. 2 in New Hampshire on January 10"had anything to do with Clarkson, and his effect on her album sales are equally unclear. Her fifth album, Stronger, has racked up ho-hum sales since its release October, and while the first single , "Mr. Know It All," reached No. 10 on Billboard's Hot 100, overall, response to it has been tepid. For Katy Perry, it might be considered a flop.
Depending on how you interpret the numbers, Clarkson either flourished or faltered in the week following her Twitter alliance with Paul. According to Billboard.com, Mr. Know It All sold 123,000 downloads (it's highest weekly tally in seventeen weeks of chart action), and jumped from No. 32 to No. 20 on the Hot 100, but Billboard credits the normal holiday sales surge for active singles. Though its 55 percent digital sales increase was the second largest in the Top 50, all but three titles in the Top 75 enjoyed a boost in sales.
Meanwhile, overall sales of the album actually dropped 40 percent for the week ending January 1 (41,000 to 25,000), while digital sales increased 232 percent (to 14,000). As Billboard sees it, however, that boost probably has more to do with iTunes' heavy promotion and $7.99 sales-pricing of Stronger (which also may have influenced digital sales of the single) rather than the artist's political stance, which, in the end, might damage her reputation among her more liberal Democratic-leaning fans.
She's a formerly apolitical singer with a substantial gay fan base backing a candidate from a party that doesn't support gay marriage. Does that mean she feels the same way? In the hours after her tweet, Clarkson engaged in a war of words with some of her followers, many of whom dubbed Paul racist and homophobic. (Incidentally, Clarkson's fellow pop singer Michelle Branch, sided with Team Kelly, tweeting "I wholeheartedly agree" to her Paul endorsement. Luckily for Branch"in this context, at least"she's not exactly tops of the pops anymore, so few seemed to notice.) Eventually, Clarkson took to WhoSay in her own defense.
"I am really sorry if I have offended anyone. Obviously that was not my intent. I do not support racism. I support gay rights, straight rights, women's rights, men's rights, white/black/purple/orange rights. I like Ron Paul because he believes in less government and letting the people (all of us) make the decisions and mold our country. That is all. Out of all of the Republican nominees, he's my favorite."
Too bad she didn't say that in the first place. Pop singers are entitled to their political opinions like everybody else, but when they begin publicly endorsing controversial candidates like Paul, who has been targeted for racist newsletters sent out under his name in the late ˜80s and early ˜90s (which he's disavowed), they should proceed with great caution.
In the Twitter age, when stars can interact directly with fans, it's more important to be mindful of what you say and how you say it, which makes entering the political fray an even more slippery slope, especially for stars like Clarkson, Katy Perry, Rihanna and Adele, who are among the most influential people on the planet. Young people want to dress like them, act like them, be them, even many who are over the voting age of eighteen.
When fans start wanting to vote like them, too… Well, if they don't have something insightful and enlightening to add to the political discussion, it's probably best to stay out of it and just shut up and sing.