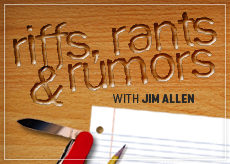 From high-profile NPR darlings [that's not a pejorative distinction] like The Decemberists to more underground-oriented acts such as The Globes and Teeth of the Sea,  there's no shortage of current bands banging around whose sound suggests the presence of more than one Roger Dean-designed album cover in their collections. With such a proliferation of second (or even third)-hand prog-rock influences in the air, it should probably come as no huge surprise that there seems to be a lot of activity lately on the old-school front, as first-generation UK art rockers (Great Britain is, of course, prog's spiritual home) rise up in various formats and configurations to offer up something new to the world that they helped shape.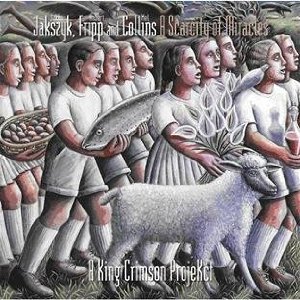 Of course, music was never meant to be the aural equivalent of a yearbook photo, presenting the same face to the world regardless of how the person in the portrait may have evolved. Classic albums, naturally, remain their own irreplaceable, immutable selves ad infinitum"King Crimson's Red, Brian Eno's Another Green World and Yes's Close To The Edge, for example, will always offer the same sonic satisfaction no matter how many years go by. But the artists who made those internationally beloved, incalculably influential albums have never stopped growing. Unless you go all Star Wars on them and freeze them in carbonite a la Han Solo, or stick them irretrievably onto the oldies circuit, all true artists will keep on changing.
The generation of envelope-pushers (and we're not talking about stationery salespeople here) who made the aforementioned milestone recordings are suddenly popping up with new albums that showcase a very different sensibility from their firestorming days of old. It's almost as if there's been a consensus among those artists to pursue a subtler, lower-key kind of sound circa 2011. Nowhere is that feeling more overt than on the new album A Scarcity of Miracles by Jakszyk, Fripp and Collins. Thinking man's guitar hero Robert Fripp, has of course, been the driving force behind King Crimson from the beginning, and sax man Mel Collins played with the band in the early '70s. They joined with singer/guitarist/keyboardist Jakko Jakszyk, who had played with Collins in 21st Century Schizoid Band (an outfit full of former KC members playing the band's old repertoire) in what's being billed as a King Crimson "projeckt," which also includes longtime Crimson bassist Tony Levin and current KC drummer Gavin Harrison in supporting roles. The barnstorming brashness of classic King Crimson (or even more recent King Crimson), however, is completely, and quite purposely, absent. Instead, the album is filled with dreamy, atmospheric tunes full of hushed vocals, delicately textured guitars (hardly any of the old Fripp fire) and contemplative sax solos, having more in common with some of Fripp's work with David Sylvian than anything that's ever flown under the Crimson Banner.
Speaking of Sylvian, he may be of a younger generation than Fripp and Collins, but he could certainly be grandfathered in, as it were, to the old-boy network of English art rock. Besides memorably utilizing Fripp's guitar work on his own albums, he did, after all, have a striking "if short-lived"duo with Fripp in the early '90s. But Sylvian's own new album, Died In The Wool, makes the JFC trio sound like the MC5 by comparison. That's not to say that it's unimpressive or underwhelming in any way, mind you, merely that it makes the most of minimalist techniques and super-sparse arrangements, with half the tracks being re-workings of songs inspired by Sylvian's previous album, Manofon, and half being unheard material from the same sessions.
Of course, Brian Eno, who began his career with original art rockers Roxy Music and created some pioneering duo recordings with Fripp before becoming a vital force as a solo artist, has been treading an ambient path for many, many years, and adjectives like "atmospheric," "subtle" and even "subliminal" are used in connection with his efforts about as often as "play ball" has been heard in Yankee Stadium. Eno's new album, Drums Between The Bells, is certainly no exception, but even though it's full of ambient-oriented electronics, it does contain some more visceral grooves, and even a fair amount of vocal tracks, with Eno himself opening up his mouth on a couple of tunes.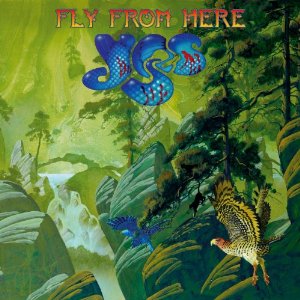 Meanwhile, when he wasn't busy with the JFC trio, Fripp seemingly found time to join an all-star cast of prog rockers guesting on the latest solo album by former King Crimson singer/bassist John Wetton, Raised In Captivity. Admittedly, this one is much more of an in-your-face outing than any of the aforementioned albums, moving in an AOR-ish direction that has more in common with Wetton's post-Crimson cash cow, Asia, than anything else. Regardless of what your feelings may be about such things, the record nevertheless features a jaw-dropping array of prog heavyweights"besides Fripp, there's Genesis guitarist Steve Hackett, current and past Yes keyboardists Geoff Downes and Tony Kaye and former U.K./Curved Air/Roxy Music member Eddie Jobson, among others. Would that the results lived up that stellar guest list, but you can't have everything.
Naturally, no assessment of art-rock o.g.'s returning to active duty would be complete without the inclusion of Yes, the standard-bearers for classic, symphonic-style prog. Conveniently enough, there happens to be a new Yes album, Fly From Here, just around the corner. It's the band's first studio album in a decade, and their first ever with new singer Benoit David, replacing founding member Jon Anderson. It's the second non-Jon Yes album, though "1980's Drama featured a post-Buggles/pre-Art Of Noise Trevor Horn on vocals (and former Buggle Geoff Downes on keys). With Downes returning to the fold for this album, and Horn back in the production chair, this is actually looking like a bit of a return to the Drama era. Hell, Roger Dean even did the album cover. "So, can a new Emerson, Lake & Palmer album be far behind?" we hear you cry. Keep your shirt on, prog-head, we'll cross that inter-dimensional bridge when Dean paints it.