The British are coming"again!
It's been more than a hot minute since multi-platinum boy bands like *NSYNC and Backstreet Boys roamed the earth and ruled the charts. Now, after a decade-long dormancy, cute, heavily-styled guys who sing in harmony and don't play instruments are suddenly back in fashion.
Once again, the UK is leading the charge onward and upward. While Backstreet Boys and *NSYNC were born in the USA, they enjoyed their earliest success in the UK. This time, though, the new wave of blushing boy bands represents an authentic UK-born-and-bred British invasion.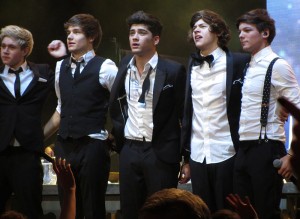 The members of The Wanted, whose "Glad You Came" single has climbed into the Top 3 of Billboard's Hot 100 (the quintet's self-titled US debut album arrives April 24), and One Direction, whose first album, Up All Night, just outpaced Adele to enter Billboard's Top 200 album chart at No. 1 (176,000 vs. 148,000 copies sold), all hail from Britain and Ireland.
In just a few months, both groups already have enjoyed more US success than Ireland's Westlife, or Take That, perhaps the UK's biggest boy band ever, who aside from one Top 10 single (1995's Back for Good), never made it big in the States. (With the exception of Spice Girls and Bananarama, UK female vocal groups"including All Saints in the ˜90s and, more recently, Sugababes and Girls Aloud"haven't fared much better in the US over the years.)

If there was any lesson to be learned last season on American Idol, it's this: There's life after Simon Cowell. And Scotty McCreery, America's 10th Idol, wasn't the only beneficiary of the show's still-beating heart. So was replacement judge Jennifer Lopez's stalled singing career.
Yes, folks, life went on. Despite the departure of Simon Cowell last year after season nine, American Idol continued, popularity more than in tact. The Wednesday performance night edition was still the No. 1 show on prime-time TV during the 2010-2011 season, with an increase in overall average weekly viewership since last year to 25.86 million, up from 22.97 million, which had been a considerable drop from season eight's 25.53 million. (Should we blame Ellen DeGeneres, who joined as a judge for the ninth season only and left along with Cowell and Kara DioGuardi, or a continuation of the season-to-season erosion in viewers that had plagued the show for several years before the tenth-season upswing?) Meanwhile, the May 25 season finale attracted 29.29 million viewers, five million more than season nine's denouement.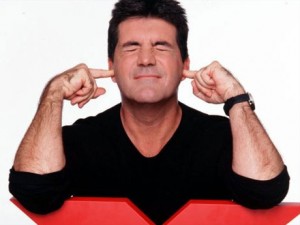 So what does this mean for Simon Cowell? When his US version of The X Factor, the show he created in the UK in 2004 and judged until last year, debuts September 21 on Fox (the network that airs Idol), he'll have the playing field all to himself. The Voice, featuring the judging panel of Christina Aguilera, Cee Lo Green, Blake Shelton and Maroon 5's Adam Levine, just finished its well-received run on NBC (at No. 20 for the season, with a weekly average of 11.97 million viewers), and it will return for a second round next year. But will the US X Factor be too much too soon. Has America discovered enough new pop (and country) idols for one year?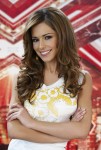 Cowell will no doubt be a draw, but perhaps less of one than we might have expected before Idol carried on so nicely without him. And the bad press over the hiring and firing of Cheryl Cole, the Girls Aloud member who was plucked from the judges table of the UK X Factor for the US one, has raised the show's profile without really helping it.
Pussycat Doll Nicole Scherzinger, who had previously been tapped to cohost but will now take Cole's place as a judge, is a much smarter choice, but why the eleventh-hour switch? (Cole had already participated in auditions and still will appear in some episodes when The X Factor premieres.) Some reports have indicated that Cole was let go because of the fear that her thick British accent would be unintelligible to viewers in the US, but I'm not buying that weak excuse. She had the same accent when she was hired that she had when she was fired, and surely her speaking voice was considered before anyone signed on the dotted line.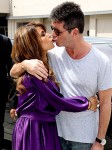 I'd bet Steven Tyler's hair extensions Cole's dismissal had everything to do with the other reported reason: that Cole didn't quite click with Paula Abdul, Cowell's former Idol co-worker whom he hired to reunite with him on the US X Factor as a judge. (Music mogul L.A. Reid will be the fourth wheel.) And there you have it! As a draw in the States, Abdul is so much more valuable than Cole, a big star in the UK but one who is pretty much unheard of in the US.
If people are going to tune into The X Factor in droves, it won't necessarily be for the great music or even to hear what Simon Cowell is going to say next. (He did, after all, become a broken record of sorts about five seasons in on Idol.) It will be to once again tune into The Simon Cowell and Paula Abdul Love/Hate Show. I know that's why I won't miss it. I want to see the ex-sparring colleagues hiss and make up all over again and again and again.
And that will be the most important ex factor of all.