Who says old-style mentoring among country music artists has gone the way of 8-track tapes?
You sure couldn't prove it by the musical kinship forged when alt-country artist Mary Gauthier met now fifty-something, behind-the-scenes music guy Ed Romanoff about five years ago at a festival. A friendship developed that included Romanoff taking songwriting classes from the Nashville singer-songwriter and accompanying her on a world tour. Now he's got a brand new album, Breakfast for One, is winning songwriting competitions and is on a tour with Gauthier.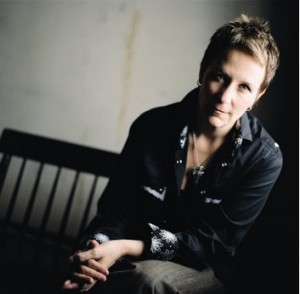 It took me two years of writing [to develop] the songs said Romanoff. I learned from Mary about the diligence needed for writing. Then I recorded the song in four days; a lot of those are from one pass.
That's the old-style, down and dirty country way that has brought Gauthier acclaim and will arguably do the same for Romanoff. Both Gauthier and Romanoff are quick to point out that while they have worked closely together, other Nashville royalty including Josh Ritter stepped up to write with and otherwise mentor Romanoff. The resulting songs are a combination of the storytelling that Gauthier has famously honed"most recently on her last album The Foundling, that won kudos including selection as Los Angeles' Times music critic Randy Lewis top album of 2010"stellar, guitar-based playing with plenty of fiddle and a dose of down-home fun.