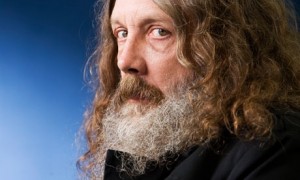 Ok, first of all, who knew that the Occupy movement had its own record label?  For a faction that boasts its lack of hierarchical leadership, it must be pretty tough to coordinate the distinct delegation of responsibilities that owning a record label entails. All indistinct leadership structures notwithstanding, Occupation Records has managed to officially release a new track from canonical graphic novel author Alan Moore in support of Occupy and Anonymous, the decentralized hacktivist group. Moore's track coincides with the commemoration of Guy Fawkes' Day, the November 5 anniversary of would-be British assassin Guy Fawkes' attempt to blow up the House of Lords in 1605. Fawkes' anti-establishment scheming was immortalized for contemporary audiences in Moore's V For Vendetta and its subsequent film adaptation, whose final scene will be reenacted by hundreds of protesters around the world today. The book's vigilante anti-hero V and his fight against a fascist, dystopian British government spiritually echo the struggle of the Occupy movement against the entrenched forces of capitalism in the modern-day West. At least, that's how Moore sees it.
"The Decline of English Murder," Moore's collaboration with Joe Brown, can be heard over at NME. While the verbose and kind of creepy tune might only make it onto playlists of dedicated Anonymous and Occupy members, it's worth a listen. Remember, remember the fifth of November, people.
More like this: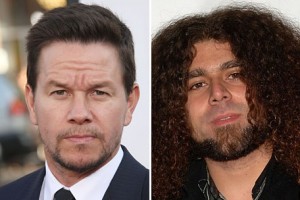 Mark Wahlberg and Stephen Levinson, producers of "Boardwalk Empire" and "Entourage," have obtained the rights to the graphic novel series The Amory Wars by Claudio Sanchez, singer, guitarist, and mastermind of the prog-rock concept band Coheed & Cambria. According to Variety.com, the team will be turning the futuristic sci-fi fantasy saga into a live-action feature film.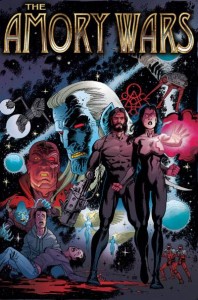 Sanchez's comics are an ongoing series about a family in an alternate universe and their battle to end the reign of Wilhelm Ryan, a superhuman dictator with ruthless power. These comics were originally written to accompany the parallel on-going story of Coheed & Cambria's concept albums, but have clearly developed into much more. They have garnered attention and respect from Comic-Con fans and famous comic book writers such as Peter David (The Incredible Hulk, Aquaman), who penned 2010's The Year of the Black Rainbow, an origin story to accompany the band's fifth full-length album with the same name.
Whether or not Sanchez or his band are to be involved with the scoring of the film has yet to be announced, but one can only assume that there must be some talk of this involvement, considering the albums and the graphic novels are practically one in the same.
Coheed and Cambria have a new album coming out this fall and a North American tour with Iron Maiden starting on July 24th.