For our last installment of Vs, we're doing something a little different. Instead of comparing an OurStage artist to an artist in the mainstream, we'll be taking a look at OurStage's Best Of The Best Charts. Specifically, we're taking a look at the Number 1 artist in four categories, Pop, Rock, Urban and Country, and examining what makes them great along with what makes them standout from their peers on OurStage.
Pop – Austin Renfroe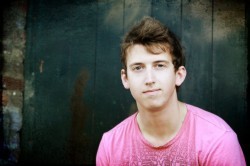 Austin Renfroe seems to have become a fan favorite here at OurStage. Between winning competitions left and right, he was also a finalist in The OurStage Panel Finale. While most modern pop music is becoming more electronic and Autotuned, Renfroe stands out by making music that is natural and organic sounding yet incredibly catchy. The multitalented singer-songwriter plays both the guitar and piano, but his biggest strength is his voice. His distinctive soulful style also possesses an incredible range"Renfroe often switches between a low register and a silky sweet falsetto in the same song. His song "Taking Me Under" showcases all of his vocal skills, using falsetto and vocal embellishments to create a killer hook in the chorus. Renfroe is also a gifted songwriter, blending elements of pop, folk, soul and rock into his songs. Between "Honesty," a more upbeat pop/rock track, and "Can't Bring Us Down," a stripped down acoustic song, it's clear that he has the versatility and talent to stick around for awhile.
Rock – Chasing Eden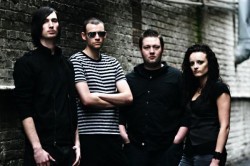 Chasing Eden have been making waves for awhile, having been on OurStage's Best Of The Best Chart for over seventy-five weeks and racking up a whopping fifteen Top 10s and ten Top 40s. This hard rock band forms the basis of their sound around heavy, chugging guitar riffs. However, unlike most other bands in their genre, Chasing Eden utilize a female lead singer. Andrea Brink's voice is smooth and sweet, which contrasts with the rest of the band's heavy riffing. However, if you listen to songs like "All I'm Asking" or "Remember Me," you can hear that this contrast actually works really well, and it is one of the main reasons that Chasing Eden have remained a mainstay at the top of our charts.
Urban – Greg Banks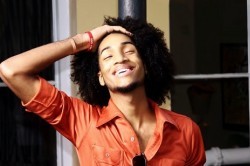 We covered Greg Banks, one of the many talented young artists who are revitalizing R&B, on Vs. before. Banks is not only a supremely talented singer, but also a gifted songwriter who writes all of his own music. Banks creates his unique sound by using real instruments in his compositions to create a warm sound in a genre that, ironically, can sometimes lack soul. His song "Selfish" shows off his songwriting skills as well as his vocal prowess. This song begins with a riff that is finger picked on an acoustic guitar, which becomes the focal point of the song. Other instruments like violin and keyboard are added to the mix to flesh out the song. Banks' voice is also impressive here, using his range to hit high notes that most other singers wouldn't be able to hit.
Country – Allen Layman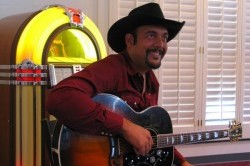 Allen Layman is a journeyman, the perfect archetype for country music. He's played in various bands in all parts of the country, which gives him plenty of lyrical inspiration. Layman plays a more traditional brand of country, eschewing the pop-infused sound of most modern country. Layman sings in a smooth, deep baritone, recounting tales of heartbreak and homesickness. It's the kind of voice that sounds like it's been through years of hardship, spending late nights in smoke-filled bars. Songs like "Reason To Live" and "If I Can Make You Love Me" not only showcase Layman's fantastic voice, but also his great twangy guitar skills.
But what do YOU think of these artists? Do you think another artist should be at the top of the charts? Let us know in the comments!

The last year saw a new resurgence of young talent in the R&B world. Artists like The Weeknd, Frank Ocean, The-Dream and even Drake pushed the boundaries of R&B and revitalized the genre with new ideas for a new generation. However, none of these artists would exist without the influence of R. Kelly. With a career spanning nearly two decades, Kelly has been cited by Billboard as the most successful R&B/hip hop artist of the last twenty-five years, with thirty-five Top 10 singles and eleven No. 1 singles. Not only does Kelly have commercial success, but he has also composed, arranged and produced almost all of his music"a feat many singers can't achieve. While OurStage is not short on great R&B artists, Greg Banks recently made a big splash on our charts.
Like R. Kelly, Greg Banks is an R&B singer who also writes his own songs. If you listen to Banks' song "Goodbye Sex" you can hear the similarities between his style and R. Kelly's. In fact, the song shares much in common with Kelly's smash hit "Ignition (Remix)." Both songs are at about the same tempo, and they both use similar sounding chord progressions. Banks and Kelly use similar techniques in their singing like switching between longer held out notes and singing in double time. These two songs also deal with overtly sexual lyrical themes, a trademark of R. Kelly's music. "Selfish" is another one of Banks' songs that is stylistically similar to R. Kelly, specifically his song "I Wish (Remix)." Both of these songs rely on an acoustic guitar melody to provide the backbone of the song. The tracks also have similar lyrical themes, albeit in slightly different contexts"while Banks sings about his worries of the love of his life leaving him, Kelly laments the deaths of his friends and family.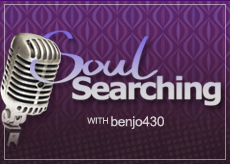 Talent isn't everything in this industry, but it certainly accounts for a lot. Lucky for OurStage artist Greg Banks he's got plenty of it. Equipped with a soulful voice, serious writing skills and the resume to back it all up, Banks is clearly headed towards success. His lyrics are relatable and his hooks are catchy. And it's these great qualities that likely brought him the opportunity to be featured on radio stations and local television shows as well as open for multi-platinum artist, Lil Wayne, Trey Songz, Mike Jones and Jazzy Jeff.
Growing up in New Orleans, Banks was exposed to good music at a young age. In the St. Thomas Housing Project, he listened to Michael Jackson, Frank Sinatra, Stevie Wonder and Smokey Robinson, which surely helped him develop his soulful style. Take a listen to the tracks below and let us know if you can hear the same soul our Soul Searchers heard.
Any suggestions for new soulful artists to feature? Let us know!