Did you hear the breaking news last Monday? Zuma Rossdale, the celebrity toddler son of Gwen Stefani and husband Gavin Rossdale, fell off a counter and broke his arm.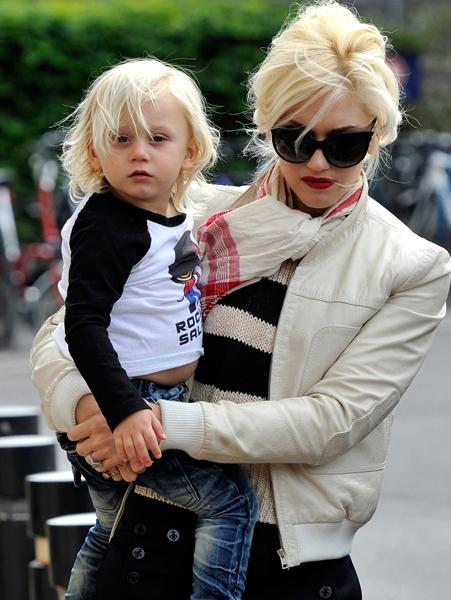 Now, while it is sad that any child is hurt ever, is there really a need for it to be national headlines? Kids fall, tumble, trip, and generally bump into things because, well, they are little. Being a celebrity's kid does not change this fact, and while we wish Zuma the best, we also wish he would stay in the sand box and off the front page.
The real news this week is that, most likely to help detract people from covering her son, Gwen Stefani told fans and reporters she is quitting her solo career and focusing entirely on her band, No Doubt. This is the first anyone has heard of the band since word broke in January that they had begun working on new material.
We still do not know when we will hear more music from No Doubt, but at least we know it is on the way.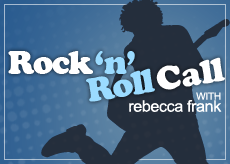 Last week, we covered ten of our favorite rock albums for 2010, which included records from My Chemical Romance, VersaEmerge, Foxy Shazam and more.
With new records from Lady Gaga, Britney Spears, Kanye West, Coldplay and Beyoncé scheduled to drop, 2011 is already shaping up to be a big year for music.  This week, we're taking a look at ten of the most anticipated rock releases, which stretch across subgenres from hardcore to electronica to indie rock.
Jack's Mannequin – TBA
After 2008's heartfelt release The Glass Passenger, Jack's Mannequin frontman Andrew McMahon is ready to release new material. Passenger, which chronicled McMahon's battle with leukemia, was a darker record then sunny debut Everything in Transit. But going on what we've heard so far, the new release will be yet another masterpiece, with plenty of well-executed piano-drenched pop rock.
Death Cab for Cutie – Codes and Keys (Spring)
Indie rock kings Death Cab for Cutie will be releasing their seventh album early next year. Frontman Ben Gibbard promises that this record will be "less guitar-centric" than any of Death Cab's previous records, which have typically been of slower, chord-based song structure. Lyrically, bassist Nick Harmer insists that this album will have a much broader emotional scope than 2008's Narrow Stairs.
Black Cards – TBA
After the band announced their hiatus, Fall Out Boy's Pete Wentz decided to keep doing what he does best"make undeniably catchy pop music. Teaming up with then-unknown vocalist Bebe Rexha, Saves the Day drummer Spencer Peterson and The Receiving End of Sirens guitarist Nate Patterson, Wentz created Black Cards. The group's music (especially Rexha's vibrato-soaked vocals) is reminscent of early No Doubt, with an influx of dance-worthy electronic beats.
Taking Back Sunday – TBA (Spring)
Taking Back Sunday's lineup has changed so many times that their Wikipedia page has a full chart to help fans understand the eleven-year timeline of the group's career. After a few missteps with new members"even frontman Adam Lazzara apologized for 2009's New Again"the original lineup is back, making this one of the most anticipated releases for any fan of TBS' genre-defining album, Tell All Your Friends. From the sounds of the demos that have already been posted, it looks like TBS is returning to their roots and ready to make a big comeback.
No Doubt – TBA
It's amazing to think that ska-princess-turned-pop-superstar Gwen Stefani had any time in 2010 to return to the studio and make a brand new record with her band, No Doubt. Since the band's humble beginnings in the late '80s, Stefani has become a powerhouse solo artist, entrepreneur, fashion designer, wife and mother. But, somehow, she was able to make some time for writing music, and No Doubt's comeback album is eagerly awaited by fans young and old. As of now, details have been pretty hush-hush about this release, but we're betting that the new No Doubt will be bigger and better than ever.
Destroy Rebuild Until God Shows (D.R.U.G.S.) – February
After a full-year hiatus from the stage, charismatic ex-Chiodos frontman Craig Owens is back. Joined by members of Underminded, From First to Last, Story of the Year and Matchbook Romance, Owens has already made a huge splash on the modern rock scene with his new project, D.R.U.G.S. The band will be releasing their album in February, before they head out on Alternative Press' AP Spring Tour 2011. From the sounds of the tracks already released, this post-hardcore supergroup is poised for a massive takeover.
fun. –  TBA (Summer)
As we learned in our Q&A with Nate Ruess of fun., the group is hard at work on their sophomore LP and are hoping to release it next summer. The band's debut album, Aim and Ignite, was an exciting, refreshing and eclectic mix of everything from indie pop to showtunes. Fans are definitely on the edge of their seats, waiting to see what this band will do next.
Cobra Starship – TBA
Still riding high off the success of their latest record, Hot Mess, Cobra Starship have already begun recording their next album. Hot Mess spawned the 2009 smash "Good Girls Go Bad" and launched the band from the small-scale modern rock scene to rulers of Top 40 radio. Though no details have been released about the new album, Cobra's history dictates that it will be chock-full of undeniably catchy, dance-worthy rock numbers.
The Mars Volta – TBA
GRAMMY-award winning experimental rock group The Mars Volta have kept pretty quiet about their upcoming release, which will be the sixth in the band's career. The band entered pre-production back in May, and guitarist Omar Rodriguez-Lopez recently announced via Twitter that they were putting the finishing touches on the record. This will also be the first record where vocalist Cedric Bixler-Zavala will be writing all of his own lyrics, with no guidelines or concept provided by chief songwriter Lopez.
Emery – TBA (January/February)
Seattle-based rock group Emery delighted their fans when they returned to their roots on 2009's …In Shallow Seas We Sail. Full of charging instrumentation, sweeping vocals and shimmering with top-notch production, the record left Emery fans satisfied, but also craving more. The band announced that they are planning to release the album in the early months of 2011, hopefully with some tour dates to follow!
What records are you most looking forward to hearing in 2011? Let us know in the comments!