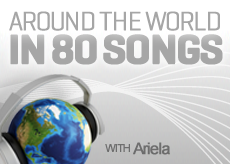 Any experienced traveler knows you don't always have to be in a foreign land to experience the magic of a foreign culture. In this post, we will explore the extraordinary musical creations of Ameranouche, a trio that features virtuoso guitarist Richard Sheppard, rhythm guitarist Ryan Flaherty and upright bassist Xar Adelberg.
This extraordinary US"based ensemble plays acoustic hot jazz and gypsy folk with both original compositions and unique arrangements by American and gypsy songwriters. What could be more interesting than that?
The thing with Ameranouche is that their music does not really fit into any pre-established category. Often defined as gypsy jazz, the musical creations of this trio may just as well be a genre on its own, an exciting combination of jazz, folk, classical music and gypsy song formats.
If you are into gypsy music, the kind that leads you into a variety of explosive emotions, you will love Ameranouche's song Thanks to the Gypsy an incredible production that will transport you to a gypsy town in a matter of seconds.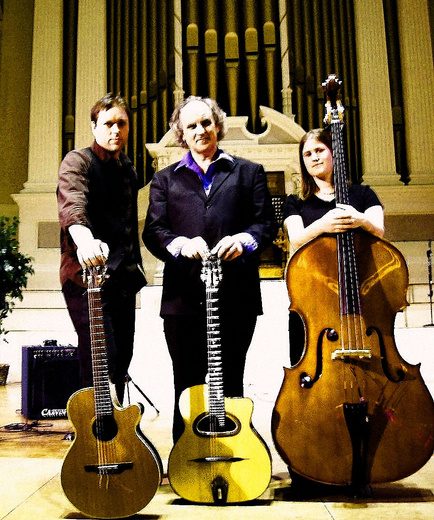 One can argue that Ameranouche's Thanks to the Gypsy is not only an exciting song that combines elements of gypsy music, but rather a tribute to gypsy culture everywhere. An example that proves our point that you don't have to purchase a plane ticket to travel around the world: music can do that for you.
We do encourage you, however, to travel around Ameranouche's profile on OurStage. Besides Thanks to the Gypsy, the trio has other exciting songs to share with the world. Bon Voyage!
Roots music isn't synonymous with the stripped down sounds of Pete Seeger or Woody Guthrie though those two are widely credited as the fathers of American roots music. In fact, the genre's massive legacy includes bluegrass, jazz, gospel, country, even vaudeville. Hailing from Nashville, Buffalo Clover takes this wide-angle view of roots, fearlessly stitching together blues, rock, country, folk and gypsy music into an eclectic, theatrical tapestry.
Midnight Circus, inspired by a historical band of circus thieves from the Dustbowl era, is a vaudevillian romp that takes off at a mad gallop of drums and bass, spurred on by surging horns and a wheezing accordion. Singer Margo Price plays the ringleader, summoning her audience with Another night, another show, another penny for the gambler.  15 Reasons shows Price can be a comely country singer, too. Aided by a steel guitar, her voice has the right amount of smoke and lilt to effectively deliver lines like, I know you'll be coming back to me when you get tired of being gone. And in 20 Tons of Blues, a stomping beat, keening guitar and tremulous organ make for a tightly-wound blues rocker with a killer sing-a-long chorus.
Ladies and gentleman, if you're looking for a new spin on old time music, step right up and enjoy the show.