No discussion of the last twelve months in music would be complete without a proper shout out to Adele, the blue-eyed, soulful Brit who ruled 2011 with one album (the multiply GRAMMY-nominated 21) and two No. 1 singles ("Rolling in the Deep" and "Someone Like You"), so here we go.
Girl!
Okay, now that we've gotten that out of the way, here's what was hot and not about the rest.
HOT
1. Drake: Last year, he called his debut album Thank Me Later, so now feels like the right time to express our genuine appreciation for the Canadian rapper who balances tough and tender so perfectly. With his second album, Take Care, and two of its key cuts, in particular"the fantastic first single "Headlines" and the title track (featuring Rihanna)"he brought sexy back to rap for the first time since ladies loved (LL) Cool J.
2. Girls on film: From Britney Spears' "Till the World Ends" to Lady Gaga's "Judas" to Jennifer Lopez's "I'm Into You" to Katy Perry's "Last Friday Night (T.G.I.F.)," it was an excellent year for women in pop videos. But it was Ke$ha in "Blow," Kelly Rowland in "Motivation" and Rihanna in "We Found Love" that injected new energy into a decades-old art form and elevated it above and beyond promotional tool to indispensable companion piece.
3. Haley Reinhart and Casey Abrams "Moanin'" on American Idol: I didn't love the bulk of their solo performances during the 10th season of Idol, but when Reinhart and Abrams came together on the Top 8 results show for the vocalese version of Charles Mingus' "Moanin'," the unexpected result was the best musical moment I saw all season.
4. Diana DeGarmo on The Young and the Restless: Speaking of Idol losers, season three's runner-up's stint as Angelina on daytime's No. 1 soap hasn't been so well-received by critics or fans, but I dissent. There's both artistry and comedic gold in DeGarmo's portrayal of a tone-deaf "singer" and daughter of a New Jersey mob boss, and I'm looking forward to being as wowed by her Pygmalion-style makeover as I was by her Idol rendition of "Don't Cry Out Loud" all those years ago.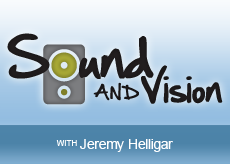 If video killed the radio star in the 1980s, television is still hammering the nails into its coffin three decades later. Yes, radio still has its place in the selling of pop music, but nothing says, "Prepare to scale new chart heights," like a plum spot on a popular TV show. I'm old enough to remember when General Hospital turned Christopher Cross's "Think of Laura" from just another song on a flop sophomore album into a Top 10 single in 1984 and Days of Our Lives made a 1986 hit out of Gloria Loring and Carl Anderson's "Friends and Lovers." But recently, television has been sending singers and songs up the charts like never before.
Radio didn't make Kelly Clarkson, Carrie Underwood, Adam Lambert and Susan Boyle stars. Had it not been for their small-screen exposure on American Idol and Britain's Got Talent, "Since You've Been Gone," "Before He Cheats" and millions of Glamazons never may have been thrust onto the world, and Blackburn, West Lothian, Scotland (Boyle's hometown), certainly wouldn't be on the map!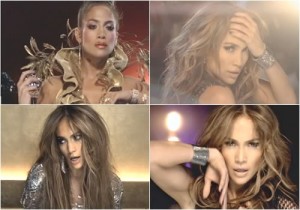 Which TV show is the most effective hit/star-maker? This past TV season, it would have been a toss up between Idol and Glee. Idol may have taken a season off (No. 9) from creating a new superstar, but it relaunched an old one while spawning and boosting a number of hits in its 10th round. Idol judge Jennifer Lopez probably owes her musical comeback to her gig and the airing of the "On the Floor" video on the March 3 results show. The following week, the single soared into the Top 10, becoming Lopez's first hit in four years. And everybody loves wacky uncle Steven Tyler, but would "(It) Feels So Good," his first-ever solo single, have debuted at No. 35 on Billboard's Hot 100 had the video not premiered May 12 on Idol? (If only the show had had so much chart influence for non-contestants during the Paul Abdul years!)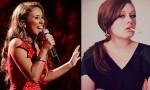 Katy Perry, too, has benefited from Idol. Her "E.T." single rebounded to No. 1 after she and Kanye West performed it in a pre-taped results show segment. And then there's Adele, who may owe her US stardom to a lucky performing slot on the October 2008 Saturday Night Live episode in which Sarah Palin made an appearance and blasted the ratings into the stratosphere. "Rolling in the Deep" was doing just fine before Haley Reinhart took it on in Top 7 week. She landed in the bottom three, but Adele zoomed from No. 10 to No. 2 en route to No. 1.
Soon after, Jared Leto's band 30 Second to Mars found itself on the Hot 100 at No. 99 the week after James Durbin performed its song "Closer to the Edge" (not to be confused with the Robert Palmer song by the same name!). In recent weeks, Beyoncé has taken to TV (Idol, the Billboard Music Awards) to turn her dead-on-arrival "Run the World (Girls)" single around (as a result, it jumped from No. 75 to No. 50), but by the time the Idol finale rolled around on May 25, she'd moved on to new material: a ballad called "1 + 1."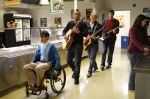 Getting back to Adele, she got a further boost a few weeks after her Idol exposure when "Deep" was featured on Glee, and I'm pretty certain that Cee Lo Green's "F**k You" owes its second or third wind on the charts to Gwyneth Paltrow and her rendition of the song during her first appearance on Glee last November. Of course, Glee has done more for its own cast"who now have had more entries on the Hot 100 than any act ever and have produced eight Top 10 albums and three Top 10 EPs"than it has for any of the artists they've covered. But perhaps no after-shock of the Glee treatment was more unexpected this past TV season than the one following the May 3 episode devoted to Fleetwood Mac's landmark Rumours LP. The nearly 35-year-old album re-entered Billboard's Top 200 album chart way up at No. 11, selling nearly 30,000 copies, 1,951 per cent more than it had the previous week. Matthew "Mr. Schuester" Morrison's self-titled album debuted at No. 24 one week later, but he might have been better off making it a Glee soundtrack.
The Bevery Hills 90210 spin-off 90210 may not have the ratings to kickstart hits the way Idol and Glee do, but by blending the latest greatest hits (which last season included "Rolling in the Deep" before it was a big hit) with music from more obscure artists, it's done more for buzz-bin bands (including Australia's the Temper Trap, Angus & Julia Stone and Boy & Bear) than any TV entity since the days of MTV's 120 Minutes.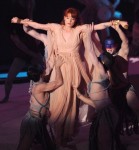 Award shows, though not as dependable as all of the above, can occasionally be good for launching a chart success. Florence and the Machine's Lungs album and "Dog Days Are Over" single became hits after a performance on the MTV Video Music Awards last September, and major GRAMMY wins are always good for a one-week bump in sales. More recently, country hunk Blake Shelton became a pop star when his "Honey Bee" single landed on the Hot 100 at No. 13, after the singer debuted it on the April 3 Academy of Country Music Awards telecast, becoming the highest debut for a male country artist since the Garth Brooks/Chris Gaines 1999 song "Lost in You" (not to be confused with Rod Stewart's '80s hit!) entered at No. 5. Shelton is now a judge on The Voice, so look for him to reap more benefits from TV, along with his fellow judges, Christina Aguilera (who could use a J. Lo-style comeback of her own), Maroon 5's Adam Levine and Cee Lo Green, whose post-GRAMMYs chart momentum for "F**k You" lasted months.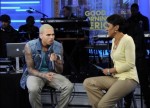 Good Morning America also has gotten into the hit-making act this year. I'm not sure that morning news and talk shows influence album sales in any significant way, but Chris Brown's temper tantrum after his interview with Robin Roberts and the ensuing publicity surely had something to do with helping him earn his first No. 1 album with F.A.M.E., which was released the day of his GMA visit.
Will radio ever go out of style? Probably not completely. But these days, stars are born (and reborn) not there, but on TV.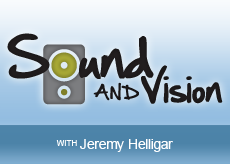 By now you've read the (mostly glowing) reviews, and Born This Way is probably well on its way to becoming Album of the Year. So who needs me on the Lady Gaga bandwagon? She's already sold millions of albums and singles without the benefit of my adoration, and her second full-length effort (launched worldwide on May 23) is destined to pad her coffers with more gold and platinum. But after single after sound-alike single from The Fame and The Fame Monster EP, I was hoping for a change of course, her very own Listen Without Prejudice Vol. 1, a follow-up to a mega-platinum breakthrough that defies expectations and stands on the strength of the music alone. (Remember how George Michael made only one video for that album, and he didn't even appear in it?)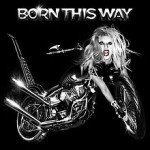 I like Gaga best at her piano with a bare minimum of camp and circumstance, and I wish she'd go there more often. There's something about way-over-the-top freaky Gaga that leaves my eyes in perpetual rolling motion. Plus I'm generally allergic to anything that's hyped by the majority of the universe. I won't bother to review the new album since pretty much everyone with an opinion has offered it on Facebook, Twitter or any other social-media forum where people will read it, but I'll say this: Since the marketing of Gaga is often more interesting than the music she releases, my expectations were low. This time, though, in a nice surprise twist, she exceeded them. Still, it's so hard to listen without prejudice, unaffected"positively or negatively"by a publicity push that shoved Gaga in our faces 24/7 and screamed, "You must love her!" So what exactly fueled my pre-release discontent and keeps my Gaga resentment bubbling just under the surface of my grudging respect? Read on.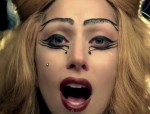 1. "Judas." Here we go again! Another busy video in which Gaga bombards us with visual stimuli. (Enough with the religious iconography, girl!) This one's an eyesore, and I'd rather go blind than ever watch it again. But the biggest problem with "Judas," the second Born This Way single, is that it isn't much of a song"it's basically just a noisy rewrite of her previous hits. No wonder it spent all of one week in the Top 10 of Billboard's Hot 100, at No. 10, after its initial characteristically over-hyped release.
2. The onslaught of Born This Way teasers. Though Gaga would surely have us believe that this is yet another of her brilliantly "original" ideas, Taylor Swift did the exact same thing in the weeks before the release of her third album, Speak Now, last October, and Katy Perry pulled a similar stunt with Teenage Dream. After the title track, Born This Way's three follow-up singles were released in too-quick succession to have much impact, and when you add the streaming of songs from the album on Farmville in the days leading up to May 23, it's like an extended trailer that gives away the entire plot to the Event Movie of the Year, to which Born This Way was born to be the musical equivalent. I'm surprised she didn't add "in 3D" to the title!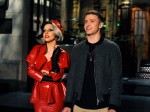 3. Her publicity blitz cut into my Justin Timberlake time on the Saturday Night Live season finale. Watching Justin Timberlake host SNL made me long for the good old days of gimmick-free pop stars who weren't trying to save their fans from the big bad evil world. He's talented, nice to look at and his music stands on its own. He don't have to take his clothes off to have a good time, or to make his tunes interesting, though he's certainly welcome to! So why should he have to share the SNL spotlight with musical guest Gaga?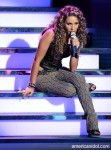 4. "You and I" was not a pre-release single. If anything good came of Haley Reinhart's run on American Idol, it's this: She dug up a then-unreleased Gaga track called "You and I" and almost did it justice. I immediately marched over to YouTube and sought out Gaga's live performance of the song on the Today show last year. I felt like I was watching a female Elton John in her prime. Too bad the Born This Way version is more heavily produced by Shania Twain's ex, Robert John "Mutt" Lange.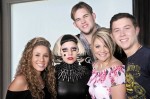 5. As an Idol mentor, she didn't even acknowledge the free publicity Haley gave her little-known song. Did it happen off screen? Does she not watch the show, or was she simply unimpressed by Haley (Lord knows I usually was)? That said, Gaga made an excellent mentor and gave constructive advice. James Durbin didn't do as he was told (come on, dude, put some Elvis into it!), and look what happened to him.
6. She's probably going to leave Adele's 21 in the dust as the top-selling album of 2011 so far. But then again, Adele made her mark fully clothed without the benefit of flashy videos and a billion-dollar publicity campaign. She didn't even bother to get out of her seat in the "Rolling in the Deep" clip, and the single still went to No. 1.
7. Does every Gaga video need a cast of thousands? Just once, I'd like to see her go stark and minimalist, Beyonce's "Single Ladies (Put a Ring on It)"-style"no controversial imagery, no cheap group choreography, no grandiose aspirations. Yes, there's strength in numbers, but less could be so much more.
8. "The Edge of Glory" is like a bad '80s flashback. It would have been perfect for the Top Gun soundtrack. Images of Kelly McGillis dance in my head. Bonnie Tyler, or Stock, Aitken and Waterman-era Donna Summer, would have killed for this. I almost expect Laura Branigan to rise from the dead and start singing back-up halfway through. If only it were half as good as "Gloria" or "Self Control."
9. She wasn'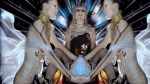 t born that way. Isn't it ironic that the singer who sells artifice better than anyone scored one of her biggest hits"six weeks at No. 1 on the Hot 100"with a song called "Born This Way"?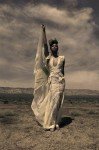 10. Her return is totally eclipsing Beyoncé's. Queen B should have done what Kelly Clarkson did and sit out a few months while Gaga rules. A stronger first single would have helped, though. If the premiere of the "Run the World (Girls)" video on Idol and Beyoncé's May 22 Billboard Music Awards performance don't put her in charge, maybe she can still pull a Britney/Rihanna and get Gaga to add her two cents to a "Run the World" remix and watch it soar straight to No. 1.