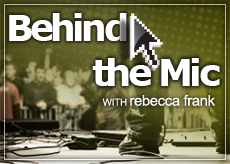 Perhaps the biggest source of income for independent artists these days is merchandise. Bands keep all of the money from the merch they sell at shows in order to finance future recording projects, touring costs, practice space rent and more. If you're not on tour or playing shows, however, you can still make money off your merch.
Setting up a web store for your band will allow your fans to buy items online. With sites like Big Cartel, CafePress and Merch Lackey, starting and managing a web store has become incredibly painless.
As seen in the photo to the right, OurStage artists happygolovely have a store on Big Cartel.  In the store, they sell tickets to upcoming shows, T-shirts, CDs, stickers, posters and even a "Date with the Banana Man." The options for items to sell are virtually endless, so get creative with your merch and make sure to have photos for everything you're going to sell.
Now, let's walk through the steps of setting up a Big Cartel store. There are three different memberships you can select from: Gold, Platinum and Diamond. Gold accounts are free and allow bands to have one custom page, offering 5 products and access to basic statistics and customization. The Platinum accounts cost just $10 a month and offer the ability to sell 25 products, have 3 custom pages, more access to sales stats and full customization. Finally, the Diamond accounts allow sales of 100 products, 10 custom pages, even more stats and full customization for $20 a month. Best of all, you can upgrade, downgrade or cancel an account at any time and Big Cartel doesn't charge any fees for listings or transactions.
The store is organized by a side bar that divides items by "Categories," "Newest Products" and "Top Selling." As with most shopping Web sites, customers can add items to their virtual shopping cart and then select "Checkout" when they are ready to pay.
Payments for items on Big Cartel are completed through PayPal, so make sure you set up an account there. Your fans, however, do not need to have accounts in order to purchase items. They can pay for items using a regular credit or debit card, or PayPal if they so desire.
As far as shipping goes, you can choose to offer free shipping on all items, or you can charge specific shipping rates based on location. You can also choose to use your default PayPal shipping settings.
Of course, nobody will know your store exists unless you promote it! Be sure to have links to your store on all of your Web sites, and offer fans special discounts from time to time to bring more traffic to your store. You'll be making bank in no time.