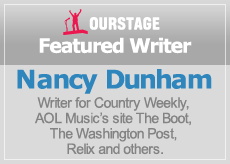 Psstt"want to watch something absolutely heartwarming?
Take a peek at the video below showing Shelby Lynne sitting on a sectional sofa playing guitar and singing the Everly Brothers' tune "Walk Right Back," accompanied by her sister Allison Moorer who is seated just opposite. It's much more than just a cover by two critically acclaimed singers who happen to be siblings joining together in song"it's a glimpse into the close bond the two share as they sing, strum and giggle conspiratorially at the end.
Set in the living room of a family home in Woodstock, New York, the setting sure feels comfortable even to viewers. There's an obvious kinship between the sisters highlighted by casual family sounds"such as the gurgles of John Henry Earle, the young son of Moorer and husband Steve Earle"occasionally wafting into the recording. But there's more to absorb from this video than a cozy family scene. Even in this short clip it's obvious that the sisters' voices"even in such a casual setting"meld almost perfectly.
"I can't wait for the tour," said Moorer who joined Lynne on a conference call to talk about their upcoming "Side by Side Tour."  The thing that fascinates me about the video is that if I hadn't known who was singing each part, I couldn't tell."
The public melding of the two voices of these country greats is something the sisters have wanted to happen for years. After all, the two started singing when they were just toddlers and began fine tuning the sound when they would join their mother for three-part harmonies as she drove them to school.
"It's going to be so cool to do that in front of people," said Moorer remembering the song "Side By Side," written in 1927 by Gus Kahn and Harry M. Woods and recorded by everyone from Ray Charles to Brenda Lee. "Shelby and I have seriously, literally been singing together all our lives."
Yet the public demands of their careers kept the two from professionally collaborating in any extended way. Lynne recorded her first album at age 19, going on to win major popular and critical acclaim including a GRAMMY Award for Best New Artist.
Soon Moorer found her music taking off, and had single after single chart, which kept her on the road and in the studio.
Although the two collaborated occasionally, there was no time for extensive work together. Until now.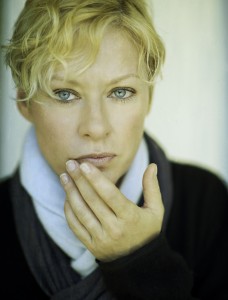 The sisters each released albums this year. Although Moorer's Crows and Lynne's Tears, Lies & Alibis have kept the two on tour, they've each reached a point where they can work together.
The hard part, they said, is to sort through each of their extensive catalogs and old family favorites to develop the show. Concert goers during the holiday season will also likely hear the two sing some classic holiday songs from Lynne's upcoming holiday album.
"We are so lucky and we are really looking forward to this," said Lynne. "It's so great for us to get together and do music and now to be able to tour together, it's kind of a dream that this is happening."
The "Side by Side Tour" with Allison Moorer and Shelby Lynne kicks off October 3rd in San Francisco.
10/3
Golden Gate Park
San Francisco, CA
(Speedway Meadows Hardly Strictly Bluegrass Festival)
11/27
The Tarrytown Music Hall
Tarrytown, NY
11/29
The Birchmere
Alexandria, VA
11/30
The Birchmere
Alexandria, VA
12/4
Saenger Theatre
Mobile, AL
Watch the Side By Side Tour rehearsal: August 26th, 2010.
Check the sisters' Facebook fan page for additional updates and news.
By Nancy Dunham
Nancy Dunham writes about music for Country Weekly, AOL Music's site The Boot, The Washington Post, Relix and other publications.