Things could have been much easier for Shelton Hank Williams, better known as Hank Williams III, if only he was willing to play ball and give Nashville what it wanted from him. Just imagine the extent to which Hank III"who is the spitting image of his iconic grandfather "could have cleaned up in the country market if he had offered up some polite, modern variation on grandpa's pioneering honky-tonk sound, or even a contemporary recasting of his father's ˜70s outlaw stylings, as Shooter Jennings has done with Waylon's legacy. But it was probably that very same maverick spirit Hank III inherited that kept him from pursuing the easy path to Cadillacs and caviar in Music City.
You see, while Hank III does indeed have a deep love of"and aptitude for"country music, and a healthy respect for his family tradition, he's just as heavily inspired by metal and punk, and he's never stopped trying to honor all of his inspirations, sometimes simultaneously. That's what has now led him to release no less than four different album projects simultaneously, each one representing a different side of his fearlessly fragmented musical personality.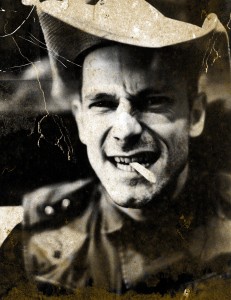 According to the thirty-eight-year-old singer/songwriter/multi-instrumentalist, rock & roll grabbed him at an early age. I got my first drum kit when I was seven or eightyears old, he remembers, and I would get excited when I would hear Heart or Ted Nugent or ZZ Top or Elvis, and run around the room. I always felt connected to that kind of music because of being a drummer and feeling the beat. As he got older, he went on to develop a passion for hardcore punk and heavy metal, and Hank eventually wound up playing bass with Superjoint Ritual, Pantera frontman Phil Anselmo's punk-metal side project. When you're on stage with Anselmo, there's wild stuff happening, he says. I was working with one of my heroes, man. That's always an honor and a trip. But every time I would take the stage with Superjoint my job was to bang my neck as hard as I could every show and take it to the next level, and that's what I tried to do for them.