Boston posi-core fans, dawn you now your gay apparel, for tonight Glamour Kills clothing company is hosting one of the biggest alternative/pop-punk shows of the season, A Very GK! Holiday Festival. According to the festival Facebook page, the lineup and estimated set times are as follows: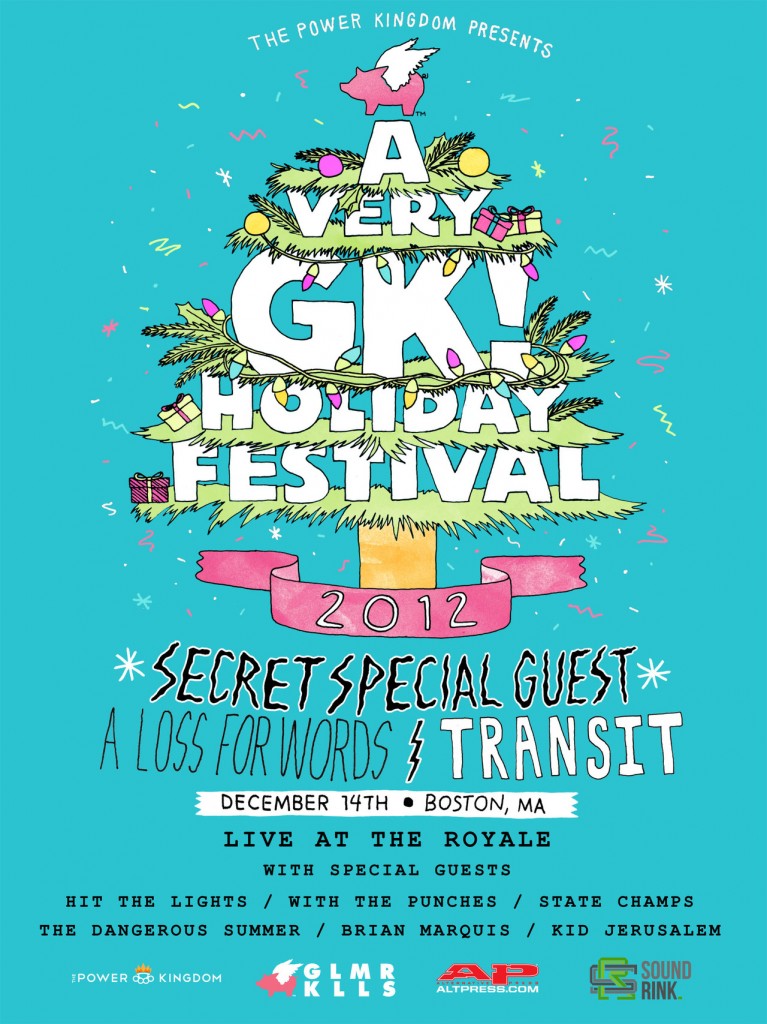 10:15 – END = The Wonder Years
9:30 – 10:00 = A Loss For Words
8:45 – 9:15 = Transit
8:00 – 8:30 = The Dangerous Summer
7:20 – 7:45 = Hit The Lights
6:50 – 7:10 = With The Punches
6:20 – 6:40 = Brian Marquis
5:50 – 6:10 = Hostage Calm
5:20 – 5:40 =
I Call Fives
4:50 – 5:10 =
State Champs
4:20 – 4:40 =
Kid Jerusalem
3:50 – 4:10 =
Premiere
This is actually the third out of four dates in the U.S. this month. The first one, headlined by
Set Your Goals
, was on December 2nd in Oakland, CA, and the second was on December 8th in Chicago, IL, headlined by
Chiodos
. After tonight, the festival will close out the season with one last show this Sunday December 16th in Poughkeepsie, NY. The lineup will be very similar, with
Matchbook Romance
,
Anadivine
, A Loss For Words, Hit The Lights, With The Punches, State Champs, The Dangerous Summer, Kid Jerusalem,
Young Statues
, Brian Marquis, and
Class Of 92
.
More Like This: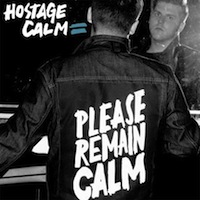 Hostage Calm have spent the last few years building a quiet reputation for pushing the genre of pop punk into new territory, and today that effort hits the mainstream with official premiere of their new album, Please Remain Calm. Due for release next week through Boston's Run For Cover Records, Please Remain Calm is already being heralded by notable critics throughout the industry as "required listening," and we have to say that we completely agree! Take a break from your day, click here to visit AbsolutePunk, and enjoy Hostage Calm's latest. If you like it, click here to place your last second pre-order.
More Like This:

It wouldn't be hyperbolic to call New Jersey pop punk act Man Overboard a touring machine. Their schedule for 2012 has so far included dates in the United Kingdom, United States, continental Europe, Russia, and Ukraine. As if that weren't enough, this summer they played every single date on notoriously brutal The Vans Warped Tour. We caught up with guitarist Justin Collier at their Mansfield, MA Warped Tour stop to talk stage dives, Russian punk shows, and why little girls love New Found Glory.
OS: You guys played a killer set earlier today, even though you had a pretty early time slot.
JC: I think that a lot of bands get really bummed out when they first come on the tour and find out they have to play either really early or really late. They think that if they play first, then nobody's going to be there, and if they play last, then everybody's going to be gone already. Even though some kids at our signing today told us that they missed our set because they didn't get there until 1 p.m, I think a lot of kids do get there early.  Some of the people who arrive early and don't have anyone to watch will think, "Oh yeah, I've heard of that band.  I'll check them out." And that's half the battle of Warped Tour.  That's what you're here for"to get new fans.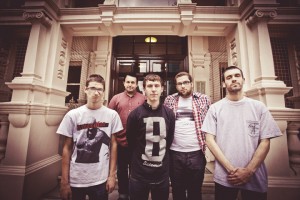 OS: But by now, you guys have become a fairly established act on the tour, and it doesn't seem like you need to try incredibly hard to get a lot of people out to see you.  There were a certainly a lot of people out there this morning.
JC: It's different in different places, you know? When you play somewhere like Boston and there are 20,000 people out there, it's a little easier than when you play Kansas and there are only 5,000 people for all of the bands on the tour. Being from a city like Boston or Philly, where I'm from, there are always good shows. There would be bands that I'd see in Philly and I'd think, "Wow, they're huge," but I'd see them somewhere else and realize that they weren't as big as they seemed.
OS: Being from a place with very intense scene loyalty, like the Philly or Jersey area, how do you feel when you tour abroad? You guys have toured in some very distant places recently, like Russia and Ukraine. What effect do those experiences have on the feeling of musical place you get from your hometowns?
JC: It makes me really appreciate being from the city of Philadelphia. I think that I didn't before, but now I do, because there are things like R5 Productions and other really great companies, people, and collectives that do shows and events and all kinds of cool stuff. I have a very high standard of how punk shows should be run, but then we would go somewhere like Russia and, not to their discredit, they just haven't been bred the same way that Phildelphians and Bostonians have been bred to run punk shows. I'm used to some pretty cool shit, but other places are just different and you have to get used to it. It's always an adventure going somewhere else anyway.