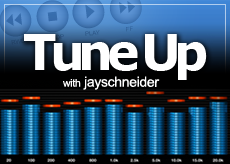 Many guitarists send their instruments in for repairs and setups, so we're devoting this week's Tune Up column to giving pointers on guitar care and offering suggestions for when to have them. . .wait for it. . .tuned up.
Storage and Environment
One of the biggest mistakes guitar owners make is where they store their guitars. If you've worked at a music store or spoken with any of the repair technicians, you know how many guitars (particularly solid wood acoustics), have come in with warped tops and separated bridges. This is an expensive fix (often several hundred dollars) because it requires the technician to completely remove the bridge, straighten out the warped top then reattach the bridge. So, in order to prevent this, make sure you store your guitar in its case whenever possible in a room within the ideal humidity range. While this range differs from instrument to instrument, most guitars should be fine within a level between 40 and 70%. Above or below this range can cause problems for the wood and result in warping.
If you live in a house or apartment where you don't have any ideal room options as far as humidity management, there is an alternative. Many providers sell acoustic guitar humidifiers that you fill with water and place on the guitar (often right into the sound-hole opening). You can also use one designed for violins or cellos called a Dampit. When kept wet and inside the case with the guitar, the guitar is kept in a decently humid environment. Be sure to check the humidity charts often supplied with these accessories.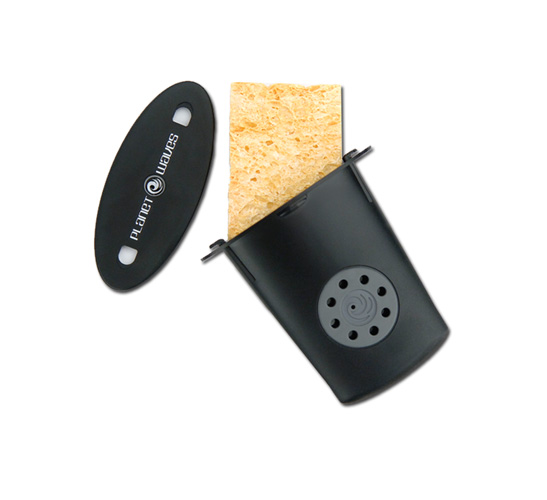 Intonation and Setups
For guitar owners, action, playability and intonation are common concerns. Many guitarists like low action (strings being pretty close to the neck) so that the instrument is easier to play. Others, however, prefer high action so they can play the guitar really hard without buzz (for more rock-oriented settings). While one can adjust the bend of the neck by twisting a hex nut at the end of the truss rod (often located at the base of the neck or where the head meets the neck), we recommend bringing the guitar into a repairman or music store to have them adjust the neck as part of a setup to eliminate the risk of damaging the guitar.
This brings us to the concept of setups and intonation. First of all, you may know that tuning a guitar's strings will put the open notes in tune. But, if you fret higher up on the neck, you may notice that the string is out of tune. This is because the guitars overall intonation is off. This can be caused by a number of factors including the saddles on the bridge or grooves in the nut of the guitar. You can adjust this yourself, but it is difficult. Therefore, we recommend bringing your guitar to a service that does setups. Buy some new strings and know what type of action you want. Once given this information, the guitar tech will be able to return your guitar to you in great playing condition.
How often does a guitar need to be set up? This all depends on the amount of playing that is done and the manner in which is is done. A touring guitarist will probably need a setup on their guitar at least every few months (most guitar tech's on tour know how to do quick truss rod adjustments and intonation checks). For the average guitarist, we'd recommend whenever you feel that one is needed. If the action isn't to your liking, or you find a lot of intonation issues, then the guitar probably needs a setup.
At the end of the day, the most important thing about guitar care is longevity and playability. If there is cosmetic damage, don't worry (unless you're a collector). Keeping it in tune, intonated and safe are priorities. Storing guitars at the right humidity level and getting them set up appropriately will give you a guitar that lasts as long as you need it.