We know, the title kind of implies this was a collaboration of sorts. But there are some collaborations that are just a little too odd to imagine, and Fall Out Boy with Ed Sheeran are among them. Though by the looks of it, something may be in the works. But for now, the two artists are simply showing their mutual love of Elton John in two separate covers, which will appear on a deluxe reissue of Elton John's Goodbye Yellow Brick Road. Also appearing on the cover album will be Hunter Hayes, the Zac Brown Band, and many more. Check out the covers track list below.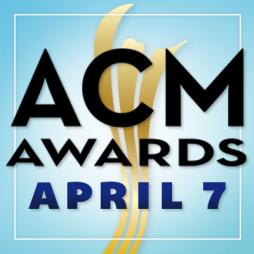 I wonder how long country music awards shows think they're going to be able to claim Taylor Swift as a country artist. I think that train has sailed. Swift was among this year's nominees for Album of the Year at the Country Music Awards for her shit-kickin', twang fest Red, and garnered four other nominations, including Entertainer of the Year. Miranda Lambert, another Entertainer of the Year nominee, ties Swift with a total of five nominations.
The big leaders, though, are Eric Church, with seven nominations around his album Chief, and Hunter Hayes, with six, including Song of the Year and Single of the Year (because maybe the Song of the Year will be a deep cut, right?) for his song "Wanted."
The 48th Annual Academy of Country Music Awards will be broadcast live on CBS on April 7th and will be hosted this year by Luke Bryan and Blake Shelton.
See the full list of nominees below.

Hunter Hayes has hit gold with "Wanted," the second single from from his self-titled debut album. Between that song and the first single from the album, Storm Warning, Hayes has also watched digital sales move beyond the one million mark.
Although Hayes is only 20, he is a virtuoso performer, writer, and producer who played every instrument and writes or co-writes every song on his album. The 2012 Academy of Country Music (ACM) New Artist of the Year nominee is on a musical fast track touring with household names including Taylor Swift, Rascal Flatts, Keith Urban, Brad Paisley, Trace Adkins, and Hank Williams Jr. As he continues his own tour and looks ahead to joining Carrie Underwood's "Blown Away" tour this fall, it's clear his star is continuing to rise. Recently he took time out from his jam-packed schedule to talk about his music, performing and one special inspiration for his latest hit single.
OS: Congratulations on your recent success! You've certainly had a lot of great news lately. It has to feel surreal in a way.
HH: Just about five years ago or so when I was a freshman in high school, I was dreaming of this day. I was dreaming of traveling in a tour bus and playing theatres and [large venues]. Now I'm dreaming about traveling with several tour buses and playing arenas. This really is all a dream come true.
OS: So you co-wrote the song "Wanted." What is the song about?
HH: I co-wrote it with Troy Verges. I had this idea about what I wanted to tell this (female) friend of mine who I just want to spend time with every time I'm home. So we were talking about that and he was helping me with what I'd say. So that's really how the song came together.