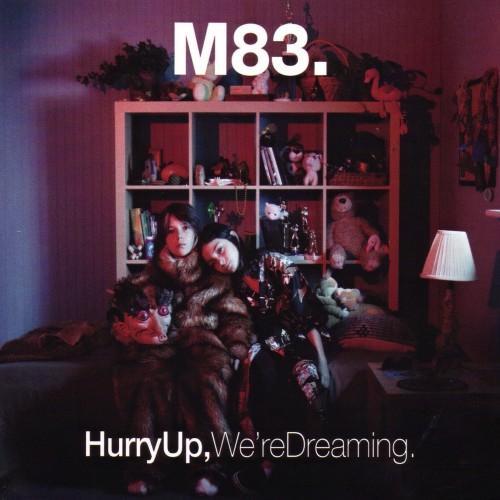 Electronic band M83 is teaming up with Converse to find artistic fans to promote their recent double album release, Hurry Up, We're Dreaming. The French group, founded by Anthony Gonzalez, is asking followers to paint, draw, or photograph original art for a chance to be featured on original M83 posters. The only rules or guidelines M83 designates for the contest are to use the album and its songs as your inspiration, we want your original artwork. Drawings, paintings, and photography.
In conjunction with the contest, Converse will be launching an M83 inspired limited edition Chuck Taylor All Star sneaker. Up to three winners of the contest will be awarded a pair of these custom high-tops, along with the chance to sell their art at M83's Central Park SummerStage show in NYC on August 8, as reported by Consequence of Sound.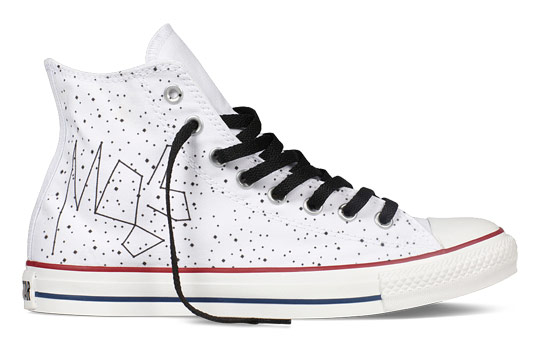 M83 now joins the company of many bands to inspire some sporty musical footwear, including Animal Collective, Beastie Boys, Gorillaz, Matt & Kim, and Bon Iver. The M83 exclusive Chucks can be ordered at Converse.com.
Now here's your daily dose of M83 in the form of a little Bill Clinton saxaphone:
In an update on Paramore's website, singer Hayley Williams has revealed that the band is now working on a new album. This release will be their fourth record and the first since 2009's brand new eyes.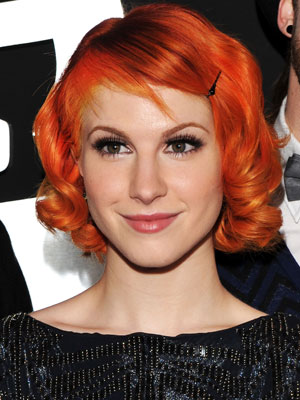 "The guys and I went in to record a song for our 4th album about a week and a half ago," Williams says. "So without delaying any longer, we would like to announce that our 4th album's producer is Justin Meldal-Johnsen." Meldal-Johnsen, best known as the former bassist of both Beck and Nine Inch Nails, has most recently produced M83's double album Hurry Up, We're Dreaming. Williams also reveals that while they have recorded their first song, it is unlikely that the album will be released any time soon.
"Usually, we are rushing to make a very strict deadline which so far has just not been right for this record. We cannot assure you it will be out this year."