Coming up with the 2011 Best and Worst List was an incredibly daunting task because this year has been one of the best for metal that I can remember. The effort left me with ten albums that probably beat out every album released last year. Heck, even my picks for eleven through twenty might be a step above last year's Top 10. This year boasts great albums from old bands, new bands, and everything in between in just about every sub-genre that a metalhead could come up with. Progressive, death, thrash, black, metalcore, power, sludge, doom, etc."great albums across the board. If you're reading this, you probably already know how much metal ruled this year. So, without further ado, let's countdown the Best and Worst Metal Albums of 2011, shall we?
Best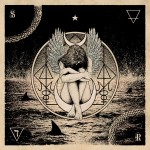 10. No Help For The Mighty Ones by SubRosa
Not all metal groups that have women members or violins feel cheap and tawdry, and SubRosa are a perfect example. No Help For The Mighty Ones is a great sludge metal offshoot that delivers on of the most unique and re-playable records of 2011.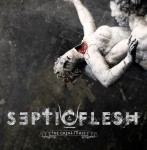 9. The Great Mass by SepticFlesh
Take a really killer death metal band and add in a hefty dose of the Prague Philharmonic Orchestra, and what do you get? Awesomeness, aka SepticFlesh. We did a Q&A with SepticFlesh after The Great Mass dropped. It's a pretty solid Q&A, and a better album.