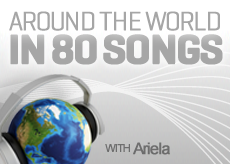 Anyone wishing to call him or herself a globe trekker needs to set foot in the exotic territory that has inspired some of the greatest stories of all times. We are talking about India, a country that is both old and new, and that has a millenary musical tradition that is hard to ignore.
Can't arrange a trip to Delhi at the moment? Don't worry! Here on OurStage, we have an exciting band that will allow you to visit India from the comfort of your own home, and enjoy some of the most amazing musical creations that this country has to offer.
We are talking about Lehera, a band that brings together north and south Indian classical music and western musical forms to create a new genre. Lehera integrates vocals in English with classical Indian styles, and blends traditional instruments like the hindustani slide guitar and the ghatam (clay pot drum), with more classical ones like the violin and the flute.
Lehera's unique musical style has earned the band some important accolades. The band was among the winners in the World Fusion category at the 2009 Independent Music Awards.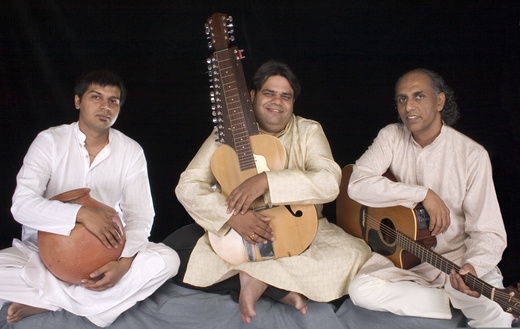 Here on OurStage, Lehera has been well-received by fans, especially with the song Collateral Damage, a funky piece inspired by Indian writer and social activist Arundhati Roy that talks about the divisions between countries.
Another great song by Lehera is Heartsky, an acoustic piece that exquisitely blends the Indian tambourine with the slide guitar and a bit of vocal improvisation.
Can't get enough of Lehera? Visit our World Channel and enjoy Indian music like you have never heard before. Here is a playlist that will lift your spirits. Bon Voyage!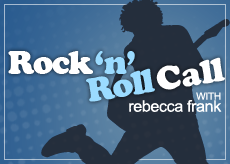 Having already offered up successful rock groups like Sum 41, Billy Talent, Finger Eleven and Alexisonfire, Canada is now bringing us punk group Broomfiller.
With energetic guitars and quick, straight-forward drum beats, Broomfiller's sound is reminiscent of bands like Anti-Flag, Alkaline Trio and MXPX. The vocals, provided by frontman Richard Leko, are characteristically punk: a style in which casual yelling is preferred over technically "correct" singing. But if you can't get behind that, you'll be happy to know that Broomfiller are not one-trick ponies. Their slower numbers, such as "One Last Time" and "I Won't Leave You There" from their 2006 album Enter the Storm, are closer in style to Nirvana and Staind. Leko's vocals are deeper and much more focused on these tracks, which are still strong even when up against the more complex structure of the group's fast punk songs.
After one listen to the intro of "Windsor Bukkake," you'll definitely begin to wonder what Broomfiller's live show must be like. One thing's for sure, these guys are no strangers to the road. They have toured extensively across Canada and the US since 2002, including spots on the Vans Warped Tour and performances at the International Pop Overthrow Festival and Canadian Music Week Festival.
In addition to touring and recording two albums, Broomfiller have been racking up awards in both Canada and America. They took home "Best International Artist" at both the Empire Music Awards and the Orange County Music Awards and were nominated for the same title at the Southern California Music Awards. They've also been nominated for "Best Punk/Alternative Group" at the South Bay Music Awards and "Best Independent Album" at the Toronto Independent Music Awards in addition to reaching the Top 10 of the Punk Charts three times and the Best of Rock Chart here on OurStage, where they stayed for fourteen weeks!
Get your air guitars ready and check out Broomfiller in the player below!