Most teen musicians play their first gigs in dubious places " their parents' garage, an empty parking lot, or, if they're lucky, an abandoned shed out in the middle of nowhere. Not The Nowhere Nauts. Sofie Kapur, Hunter Lombard, Anders Kapur, and Tony Franco grew up in NYC, performing at clubs that more established bands would kill to get into. After being brought together by former Guided By Voices drummer Kevin March in 2008, the group began mining their influences and styles. What emerged was street-smart indie rock with punk and jazz underpinnings. Try To Light My Fuse starts with pulsing synths before guitars and bass burst forward, bobbing and weaving around sharp angles while drums whip them on. Sofie's powerful voice is eerily reminiscent of Ann Wilson from Heart, shaking the rafters with wild abandon. The prize is in your view / Why not take a chance? She's singing to you " turn up the volume and grab your prize.
Did you catch the Grammys? Well you're not alone. In fact, according to the New York Times 19.7 million viewers tuned in. More interesting, however, is the post-Grammy surge in numbers for all participating artists. The fact of the matter is when you win an award like a Grammy you get much more than just bragging rights you're also going to see a significant increase in album sales.
Indie artists don't need to win a Grammy to gain some momentum in this industry. In fact, I've got a few stories for you that prove just that. Plushgun, our favorite Electronic Indie band, signed to Tommy Boy Entertainment as a result of their OurStage story. Coconut Records increased their album sales by an incredible amount and Scissors for Lefty has been given the chance to play at Noise Pop this year thanks, in part, to their participation on OurStage.
Coconut Records: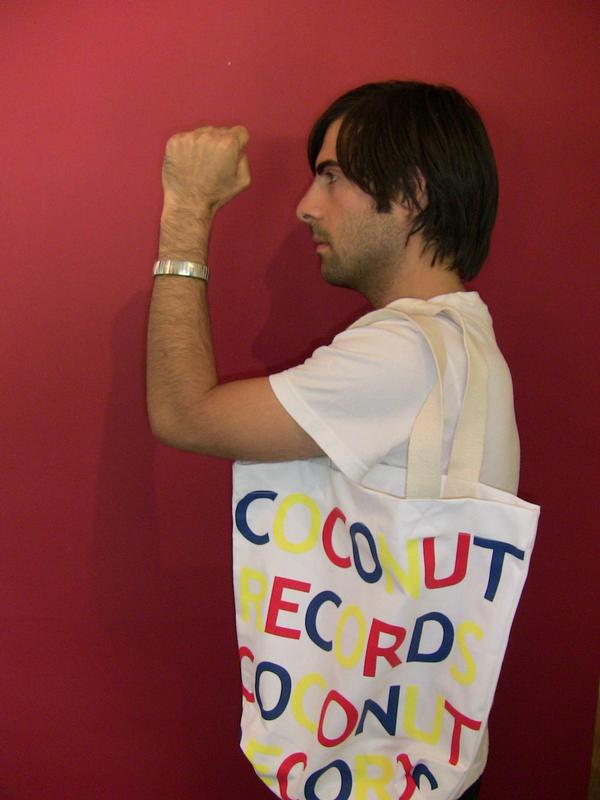 No doubt you've heard of this forward-thinking, catchy artist. I bet you didn't know that he was once an unknown OurStager himself. After winning the Grand Prize in October of 2007, his song "West Coast" was featured as one of the top 10 "favorited" songs on OurStage. Then he appeared in a feature interview (part 1 and part 2) for OurStage with our very own Quinn Strassel. The story was picked up by blogger and online personality Perez Hilton. Coconut Records immediately saw an increase in album sales by about 1500% on iTunes. By offering unique Polaroids with each album purchase, Jason Schwartzman added a personal touch for his fans and put his name into the mainstream as a dynamic artist.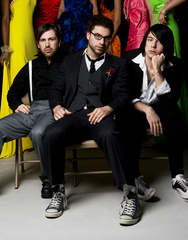 Plushgun:
Your favorite electro-indie pop band is no stranger to rising success. This group is the very definition of increased success through OurStage. As a steady contest winner month after month for almost an entire year, Plushgun certainly proved their consistency as a rising talent. The next step was to play some high profile gigs. They were afforded the opportunity to play at CMJ in 2007, and SXSW in 2008 through the festivals' partnerships with OurStage. Their strong stage presence sealed the deal with Tommy Boy Records (who had been following them for several months online). The rest is history.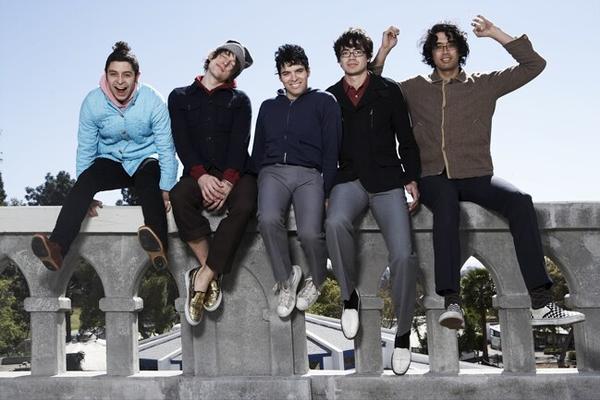 Scissors for Lefty:
This indie rock band was already moderately well-known before becoming a member on OurStage. Last year, they played at SXSW as a part of the Rachel Ray feature stage. This band was no stranger to the spotlight. However, after joining OurStage and ranking high in the Noise Pop Channel, Scissors for Lefty has now been selected to play the 2009 Noise Pop Festival.
Whether you're a band trying to hit it big, or an artist just trying to add a few fans to your following, keep in mind that you don't need a Grammy to achieve success. Artists like Coconut Records, Plushgun, and Scissors for Lefty are great examples.