Two years and one month ago, a group of Irish fellows by the name U2 set off on a record-breaking musical adventure around the world. Spanning five continents, seven tour legs, and over 100 performances, the band was about to make history. Their first date (June 30, 2009) was at the legendary Camp Nou stadium in Barcelona, Spain, to a sold-out crowd of over 91,000. Their last performance was last Saturday in Moncton, Canada, a venue that has played host to over  75,000 concertgoers in the past. "What's up with all these numbers," you ask? To commemorate the culmination of their tour, we've gathered some of the ridiculous statistics to ponder.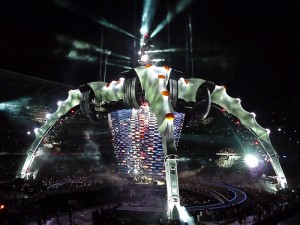 Records Broken:
– Highest attended tour: Over 7 million tickets sold
– Highest grossing concert tour: Over $700 million in ticket sales
– Most watched live stream on YouTube: Nearly 10 million people
– Highest set structure: 167 ft.
Stats:
– Three sets built: Since each set took four days to put up and three days to take down, U2 had to stagger their tour dates and adjust to each of the caravan's travel times
– 120 trucks to move each set, including all the sound and light systems, the structure, instruments and crew
– Cost of each individual set: Approximately $25 million
– Crew size: 137 in the permanent touring production, plus over 120 hired locally at each venue
– At the end of the tour, all sets will become a permanent venue somewhere in the world, each with its own high-quality sound system and tracked screen
– U2 sold out all 104 shows, many in mere minutes after tickets went on sale
– Daily cost of concert operations: $750,000. It was estimated that the tour would not break even until the second leg was over
– Major artists appearing as openers: Black Eyed Peas, Jay-Z, Lenny Kravitz, Muse, Florence and the Machine, Interpol, Snow Patrol, Kaiser Chiefs
– The moving and expanding video screen has over 500,000 pixels: The band paid $2 million to raise the "Jerry-tron" at Dallas' Cowboys Stadium during their performance so they could fit their own screen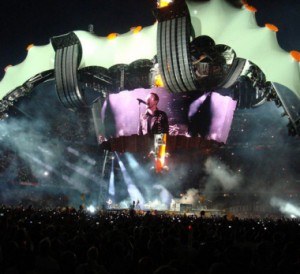 These numbers leave us perplexed. How can U2 be such a powerhouse, even in a recession? One thing is for sure, though: There was no way you could not enjoy this concert. We can't wait to see what they'll come up with for their next tour.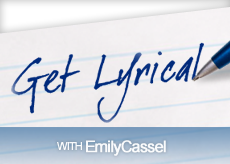 We're not surprised that The Hundred Days have been climbing the Best Of charts on OurStage"the quartet's haunting and moody melodies make them hard to ignore. But while they seem poised for success, the group's lovely lyrics have us a little mystified, especially on tracks like "On My Head." So we asked The Hundred Days' Jonathan Smith to take a break from getting ready for SXSW and tell us the story behind the cryptic words of the band's Interpol-esqe track.
According to Smith, "On My Head" is a tale of struggle and triumph. "I think in this song there was a mixture of imagery which sought to juxtapose strife and hardship during the verse (biting metal in the snow, standing on your head) with success and escape ("try and catch me now!") at the end of the song," he says. It's addressed to the listener; Smith knows that they'll relate to the feelings of frustration and loneliness the song's imagery invokes. But it's not so bleak as all that, because he also knows "that they have also felt the relief and exhilaration of overcoming that challenge." He says that he's daring people to catch him, as they run beyond the limits they had previously set for themselves.
If you're wondering about the line "it's titanic," which closes out the chorus, Smith says it refers to the size and scope of the listener's challenge. "It's larger than the listener," he says. "All of the things which have forced him/her out of themselves, to become themselves, these are forces which they cannot control. Forces frighteningly huge and unrelenting. This could be going to school for the first time, or being on stage for the first time, or falling in love for the first time. Or overcoming an addiction."
Check out "On My Head" below and see if you can relate to The Hundred Days' plight!
Have an interesting story behind your lyrics? Let us know at pr@ourstage.com!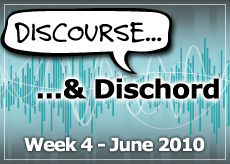 The Good
Weezer go World Cup crazy in new video
The song may sound a tad like Rob Thomas Lonely No More, but the video for Weezer's Represent is a rousing homage to the U.S. Men's soccer team. Consisting of mostly action shots from various matches and intense profiles of Landon Donovan, Represent will have you singing louder than a vuvuzela.
Eminem and Jay Z tear the roof off Ed Sullivan Theater
Two kingpins of rap united this week on top of the Ed Sullivan Theater for a concert for 100 lucky fans. Jay-Z, who was slated to perform on the same rooftop a week earlier, but whose show was cancelled due to crowd safety concerns, returned for a surprise rescheduled performance. With him this time was Eminem, who has just performed a surprise show of his own at the Bowery Ballroom. The performance will air tonight on the Late Show with David Letterman.
The Bad
Michael Jackson's estate earns $1 billion in past year
Proving he was indeed worth more dead than alive, it was reported this week that Michael Jackson's estate earned $1 billion in the year since his death. A sizable chunk of the income came from Sony Music, who inked a $250 million recording deal, giving them exclusive rights to the singer's music. It's great news for the Jackson clan, but a sad realization that the only way Jackson could relieve himself of the bankruptcy looming over him in his final years would be through his own death.
The Ugly
Seinfeld wonders what's the deal with "jerk" Lady Gaga
One would think that an unruly woman in a studded bra, swilling beer and flipping the bird, would give be a source of unlimited entertainment. Not so for Mets fans, who were turned off by Lady Gaga's front-row antics during a game last week. And, when the finger-flipping singer was moved to Jerry Seinfeld's unoccupied private box to avoid the flash of photographers, the comedian was, shall we say, nonplussed. During a WFAN radio interview Seinfeld let loose, calling Lady Gaga a jerk and declaring, I hate her. You give people the finger and you get upgraded? he continued. Is that the world we're living in now? If so, we're going to be exercising our middle digit a lot more frequently.
Miscellany