The King Of Beef has a few bones to pick, and he's been on a slow burn leading up to the release of his new album, R.E.D. The Compton-based bad boy has made a career out of picking fights, and this time, his sights are set on some serious targets.
His latest lash-outs? Jay-Z, Tony Yayo, 50 Cent and Kanye West, among others, get burned in R.E.D.'s lyrics, like White Girl Mafia's, Kreayshawn, proving no one is safe, except of course, for Eminem.
Last week, he told Jenny Boom Boom that he rated Watch The Throne a 7, with 6 points going to Kanye. He then delivered some back-handed compliments at Jigga, saying, I don't hate Jay-Z.  I have every album from Reasonable Doubt to Watch The Throne, just before saying he would never need Hov for anything.  I'm gonna need Jay-Z? I'm good. I'm not going to need anybody. All I need is God and my family." He then took some more personal digs, saying I don't know. Jay-Z don't seem too sterile. Beyoncé ain't pregnant."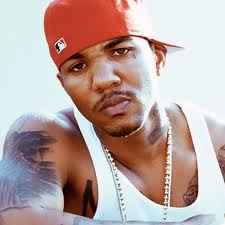 Last month, in his Otis remix, he takes jabs at Hov and Kanye while covering their Throne hit. On the heels of the diss track's release, he told HipHopDX, "With Jay, I've beentryin' to coax him into sayin' somethin' or doin' somethin'. But he's smart, and I don't think he'll jump out the window like that. Plus, I'm prepared for it." Game added with a laugh, "With his age and where he's at with his career, he might be too reserved to entertain [a challenge], and I respect that."
While acknowledging his previous promise to refrain from throwing stones at the RocNation exec, Game says he couldn't resist. "I contemplated, 'Damn, I went at Jay; I said I was off of that.' Fuck it. I'm me. I'm Game. I do what I do. I just had fun, man. Anybody that want a problem, or wants to say somethin' on a record, you know it's gonna get a response, so watch yourself.