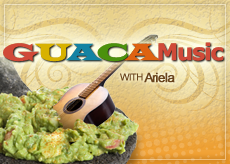 There are few Latin American bands as creative and philosophical as The Fallen Angels Proyect. Originally from Ciudad de La Plata in Buenos Aires, Argentina, these guys have been creating magic since 2007. Now, in 2011, it is looking more and more like that magic is turning into a great reality: Last month, they won the Grand Prize on MTV DEMO, a new site in Spanish powered by OurStage.com, and are a few weeks away to releasing their next album.
We had the pleasure of chatting with them about their hopes and dreams. This is what they told us:
OS: How do you define The Fallen Angels Proyect? How would you describe the personality of the band?
TFAP: The Fallen Angels Proyect aims to develop the critical spirit of the public, and create a live-performance experience that is different from what is known today. We differentiate ourselves with the quality of our music and the themes we discuss in our lyrics.
When it comes to our music, The Fallen Angels Proyect seeks to create all kinds of atmospheres. We have pieces that go from the simplest to the most progressive melodies. We don't like to limit ourselves to one style, but rather we experiment with all kinds of musical forms. We take, for example, elements from classical music, orchestra, choruses and we mix these with post-modern elements such as samplers and sequences.
OS: Tell us a little bit about the history of the band. How did you decide to get together?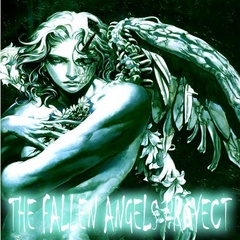 TFAP: The project was born from the idea of telling a fictional story that, at the same time, derives itself from some of the greatest philosophical ideas. Once we built the story, we started to put together some demos that we shared with our public through the Internet.
Luckily, the feedback we got was positive and we decided to take the next step, which was to do a live performance. In 2008, we got to the final stages of a contest organized by Marlboro Music. By that time, a number of radio stations in the US, Australia and Belgium were already playing our demos.
OS: Where does the name Fallen Angels Proyect comes from?
The Fallen Angels Proyect is a phrase that expresses some of the theories of the great philosopher Jean Paul Sartre regarding his concept of the being as expressed in his book L'etre Et Le Neant. (Being and Nothingness).
We think there is no better way to describe the self, you, us, the person who reads, listens, etc., than as a fallen angel who was been abandoned and is completely alone with no divine guides or plans. He is the only one who is responsible of his own destiny.
OS: You are weeks away from releasing your next album. Tell us more about it.
TFAP: Our new disc Tears from the Fallen Angels is a very ambitious album. We believe that each tear tells a story. Sometimes the stories are happy, other times these are sad or talk about sacrifice, anguish and liberation. Each and every one of these tears transforms the self and gives meaning to it.
The album is a double story based on a number of things that happened in real life.  On one hand, we tell the fairy tale of a little girl that, after turning 9 years old, finds herself in situations for which she isn't prepared. However, among all the darkness there is always hope and she will find it in her imaginary friend, who will be her unconditional ally and also her secret weapon.
And those who love to read between the lines would love to reflect about the philosophical ideas that we propose in our album. The girl references the concept of society, her imaginary friend references the concept of culture, and her father is the institution of faith and her mother the concept of history.
OS: Who is your favorite band?
TFAP: Fallen has been influenced by many of the greatest bands ever, such as Pink Floyd, Dream Theater, Alice Cooper, and Porcupine Tree.
We also get our inspiration from some of the great thinkers such Nietzsche, Sartre, Foucault y Marcuse and classical authors such as Lewis Carroll, Edgar A. Poe and Lovecraft, among others.
OS: If you could play with anyone, dead or alive, who would it be?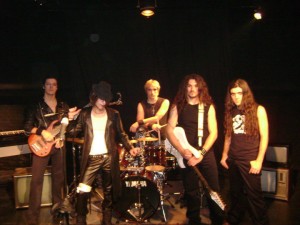 TFAP: We would play with everyone! Alice Cooper is coming to Argentina in May and so is Iron Maiden. We would play with bands like Dream Theater, and legends like Roger Waters. Sharing the stage with great bands always provides an opportunity to learn new things.
You can read more about The Fallen Angels Proyect on MTV DEMO, and help support them and other great Latin American artists on their way to the top. Stayed tuned and be the first one to discover exciting bands that are changing the face of la música en español. ¡Provecho!