The Good
Portlandia: Season 2 to feature gads of rock stars
Clear your schedules or set your DVRs on January 6. Portlandia is coming back for round two, and this time Fred Armisen and Carrie Brownstein are recruiting some of their famous musician buds for some hi-larious cameos. Johanna Newsom, Isaac Brock, Eddie Vedder, Johnny Marr and St. Vincent's Annie Clark are all scheduled to make funnies. Check out the new promo below.
The Bad
R. Kelly strikes again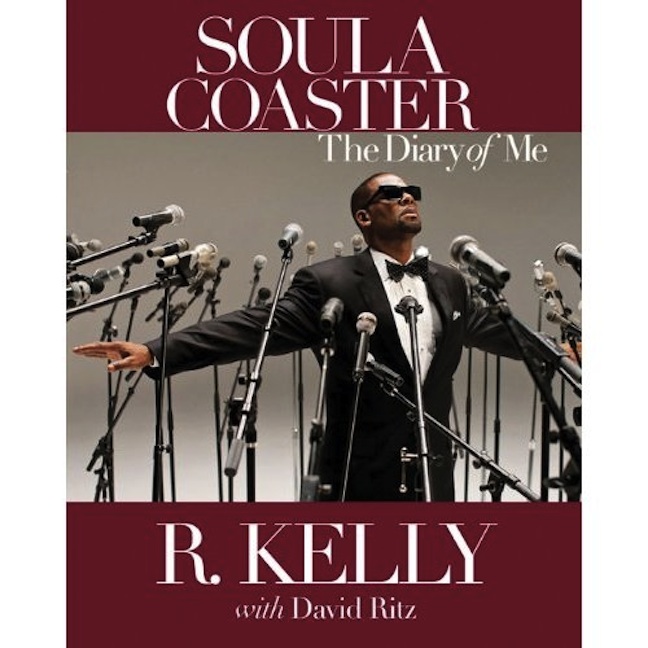 Famous for penning lines like OK cool, climax, just get off of my legs and I like the crotch on you, it's obvious that no one will be handing R. Kelley the Nobel Prize in Literature anytime soon. But that shouldn't stop you from enjoying the rapper's first tome: Soula Coaster: The Diary of Me. We repeat, the name of his book is Soula Coaster. And, judging by the cover, it's about R. Kelly trying to levitate while being attacked by an army of microphones. This one's going to be a real page-turner"if it ever sees the light of day.
Heavy D dead at forty-four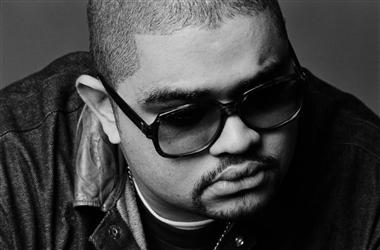 Sad news for hip hop fans this week. Rapper Heavy D, born Dwight Arrington Myers, died suddenly inside his Beverly Hills home on Tuesday. The cause of death is thought to be pneumonia-related respiratory issues. Heavy D and the Boys rose to fame in the early ˜90s with hits like Now That We Found Love and the theme song to the TV show In Living Color. The self-proclaimed overweight lover was forty-four. R.I.P.
The Ugly
Avril Lavigne involved in bar brawl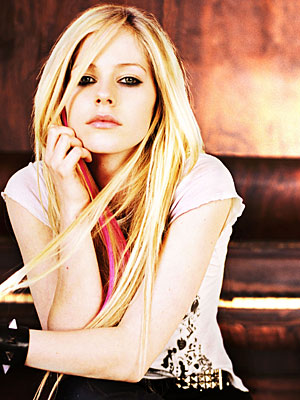 Avril Lavigne got roughed up at the Roosevelt Hotel in Los Angeles along with her boyfriend, Brody Jenner. Apparently Lavigne got into a verbal altercation with a female patron, which led to fisticuffs with an angry mob. The singer tweeted her injuries the next day, saying, Black eye, bloody nose, hair ripped out, scratches, bruises and cuts. So not OK to be abusive to others. Violence is NEVER the answer.
Pitbull countersuing Lindsay Lohan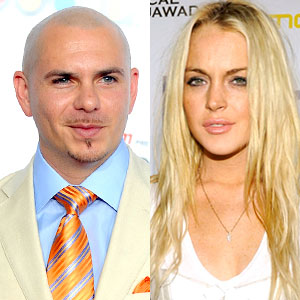 Lawsuit? Two can play this game, sayeth Pitbull. The rapper is countersuing Lindsay Lohan, who is taking him to court for defamation of character. You know, for saying he had it locked up like Lindsay Lohan on his song, Give Me Everything. Pitbull claims it's a totally legit lyric considering the venerable Ms. Lohan's multiple jail stints. Snap.
Miscellany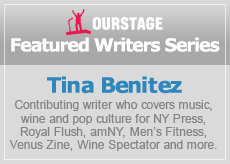 Taxi rides from east to west side; uptown todowntown, overlapping forty- to one-hour set times in Brooklyn and Manhattan, droves lined up to see the next big thing, open bars and deeply-discounted beers"this was the daily agenda for attendees at the 2010 CMJ Music Marathon.
Things moved expeditiously and, for the most part, the tightly-knit sets stayed on schedule from Tuesday through closing in the wee morning hours on Sunday. Wide-eyed by the first day and nearly trudging from venue to venue mid-way through the week, attendees and artists had their work cut out for them. This year, the CMJ Music Marathon was jam-packed with some of the most buzzed-about artists"most from New York"who had more multiple spots than last year, easing some of the timetable anxieties.
Bursts of electro and new wave pulsated throughout the five-day event. New York trio, BRAHMS, made the room dance from the moment they helped kick-off CMJ Tuesday night at a Piano's showcase. Singer Eric Lyle Lodwick darkly thumped through each track like Dave Gahan making BRAHMS a melodious addiction. The name Oberhofer could be heard here and there. Fronted by Brad Oberhofer, the subtle guitars, meshed with keyboard  have a few chiming hints of Vampire Weekend in tracks like AWY FRM U, off the band's debut, o0O0o0O0o, produced by Modest Mouse's Isaac Brock. Sydney's Cassette Kids, who now reside in Brooklyn, didn't fail to make patrons stir in and around their standing-room spots as vocalist Katrina Noorberger, like a willowy Terri Nunn, commanded the stage with her dirty dance-rock beats.
Out-of-towners brought as much hype to the daily time slots. Boasting five CMJ gigs under their belts, Newport Beach, Calif.'s Young the Giant offered their soul- and synth-fused set with tambourine-slapping Sameer Gadhia evoking some murmurs of Brandon Flowers vocals. A New Zealand Showcase presented an electronic beat down from Bowie-loving, petite powerhouse Zowie and the more Scissor Sisters-ridden Kids of 88 while Robert and David Perlick Molinari  of French Horn Rebellion filled Santos Party House with whimsical, electro beats (French horns included) as one of the last to perform Sunday morning at 1:30 AM.
A mix of dance, rock and DJ sets took place the final two days at the FADER Fort, reminiscent of a rave house, and some surprises filled in the week, including Phoenix, housed in a packed Madison Square Garden with surprise guests Daft Punk. A rumored turned confirmed appearance by Kanye West with new artist CyHi Da Prynce at the Brooklyn Bowl Fool's Gold Records Anniversary Party heightened the end of the fest by Saturday night. Here's to CMJ 2011.
Kanye West Live at CMJ via TimeOutNewYork
By Tina Benitez
Tina Benitez is a contributing writer, who covers music, wine and pop culture from her New York home office for publications like NY Press, Royal Flush, amNY, Men's Fitness, Venus Zine and Wine Spectator.
Originality is a hard thing to come by, and even harder to sustain. Whether you're M.I.A. or Tom Waits, eventually someone's gonna plunder your goods. So, Charlotte, North Carolina band, The Lo and Beholds, better watch their backs. The five-piece band obviously has a lot of influences; their accomplishment lies in the fact that they've melted them down into an unidentifiable mash. Singer Jason Rudisill sounds like Ozzy Osbourne in one moment, Isaac Brock the next. The band's idiosyncratic songcraft is an alloy of math rock, metal and indie. Mouths to Feed requires several listens until you can start to get a handle on what's happening"it's a sinister, slouching rocker where high and low register guitars rut and drums skitter behind arcane, almost Biblical imagery. At first it's all mute dread and foreboding, but then the music swerves into a Zeppelin-esque romp with handclaps and tambourines"like a gospel revival on the verge of Armageddon. Less ambitious, but infinitely more moving, Sleep Tight, Satellite strips the layers and polyrhythms away to just a voice and a guitar. In his frayed voice, Rudisill sings, I will lie between the patterns in the night / And guard the corner of the sky where you sleep tight / My satellite. It's just a wisp of a song clocking in at 2:47, but in it lies irrefutable evidence of the band's artistry. Behold.