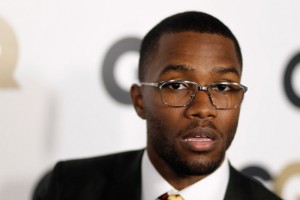 Frank Ocean has been all over the news lately for reasons you're certainly already aware of and are tired of hearing about. But there's one more wrinkle to the story of Ocean and his debut album Channel Orange. We previously covered the surprise iTunes exclusive release of Channel Orange and subsequent retail aftermath. However, Target might not be the only retailer miffed at iTunes swooping in and netting some early sales on a much-hyped release.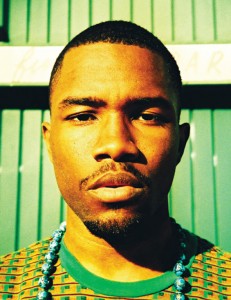 Frank Ocean has been having a hell of a week. First, he came out online to nearly universal support, ranging from positive tweets and blog comments to a poem from the desk of one Beyoncé Knowles. Music critics have also been pretty enamored with Ocean's debut album Channel Orange, heaping mounds of acclaim all over the thing. The projected sales of the record don't look too bad either. However, Target had to come in and be a total buzzkill to all the positive vibes coming towards Ocean's way.
The big box retailer announced that they would not be carrying Ocean's album. News of Target's decision was revealed by way of tweets from Odd Future (and Ocean's) manager Christian Clancy. Clancy initially tweeted that, "Target has refused to carry Frank's album because of iTunes exclusive," referencing the surprise availability of Channel Orange through the online music store a week before the album's physical release. Clancy then alluded to the possibility that Ocean's recent self-outing may have also influenced the company's decision in a follow up tweet, "Interesting since they also donate to non-equal rights organizations."
Target then fired back at allegations of bias against Ocean. In a statement to Billboard.biz, Target stated that, "the claims made about Target's decision to not carry the Frank Ocean album are absolutely false. Target supports inclusivity and diversity in every aspect of our business. Our assortment decisions are based on a number of factors, including guest demand." Clancy would later delete his accusatory tweets, saying the posts were, "knee jerk reacting." In unrelated news, Christian Clancy is the most grateful person alive, according to his Twitter feed. Then again, with the kind of time that he must be having with Ocean and the rest of the OF crew, he has no reason not to be.
Listen to a stream of Channel Orange here.