It's difficult to imagine a more poignant moment than when Ricky Skaggs and his band Kentucky Thunder played a moving rendition of "You Can't Shake Jesus," at the recent FloydFest in southern Virginia.
Although the 15,000-plus fans that packed each of the four days of the festival heard from a top-flight roster of artists including Emmylou Harris, Brandi Carlile, the Punch Brothers, Jackson Browne, and others, it was Skaggs' virtuoso playing and heartfelt vocals that enticed concertgoers to stand in the searing sun and cheer, even as FloydFest wound down. Although Skaggs also teamed up with Bruce Hornsby for some power-packed songs, it's difficult to imagine anything more lovely than the set Skaggs and his band played before meeting and greeting fans.
"It's the most unusual gospel record I've ever done," Skaggs told the crowd about Mosaic, the album from which "You Can't Shake Jesus" was taken. "It's not bluegrass and it's not country, but you'll like it. It's good."
Anyone wanting to sum up Skaggs' career and appeal could likely turn to that line for reference. After making a name for himself as a major country star, he moved to bluegrass and even dabbled in other formats with special interest in gospel and Christian-themed songs. The result included 24 singles on Billboard's Top 20, including 12 at #1 and an array of awards and honors, including 14 GRAMMY Awards, eight CMA Awards (including Entertainer of the Year), eight ACM Awards, two Dove Awards and nine ICM (Inspirational Country Music) Awards.

Sara Watkins may be best known for her brilliant fiddle work with Nickel Creek, but expect that to change as more critics and fans hear her extraordinary solo release Sun Midnight Sun. Clearly, the fiddle virtuoso is a solo artist with whom to be reckoned.
Watkins credits her time touring with The Decemberists for revving up her creative juices, resulting in the lush 10-track Americana album. Guests include Jackson Brown and Fiona Apple, and songs range from the Everly Brothers' "You're the One I Love," and Willie Nelson's "I'm a Memory," to iconic songwriter Dan Wilson's "If It Pleases You." But make no mistake, Sun Midnight Sun is all Watkins. Not only did she write or co-write the other songs on the album, but the guests and even the cover songs emerge simply as accents to her own unique songwriting.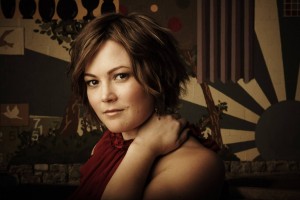 "I really couldn't point to my finger at any one thing," said Watkins when asked how she honed her songwriting skills, which she's criticized in the past. "Everyone hopes to get better at their craft and the way to do it is to write, and a lot has to do with listening to other people's music and admiring their work and trying to get that to rub off on you in some way."
Watkins credits co-producer and songwriting partner Blake Mills, formerly of Dawes, with providing support as she balanced her music between Nickel Creek's bluegrass roots and a bit more rock sensibility.

With touches of everything from psychedelia to folk-rock to prog, singer/songwriter Jonathan Wilson's new album, Gentle Spirit, is something of a beard rocker's"or more accurately, beard balladeer's"wet dream, the kind of recording that sounds like it was meant for spinning seductively around a turntable while the listener sits cross-legged on the floor absorbing the credits and cover art like they're part of a sacred text. And the seventy-eight-minute opus, lovingly recorded on analog gear, has indeed been made available as a double-vinyl LP.
But if you end up discovering Wilson's work digitally, don't despair"the experience isn't analog-exclusive. The magic is still there, Wilson says, looking at a digital scan of a painting you love still conveys the intent, maybe not the detail and resolution, but the intent is still there. Besides, it's not like Gentle Spirit was a live-in-the-studio recording; Wilson played the majority of the parts himself, diligently overdubbing each instrument as part of a long, laborious process. The one-man-band approach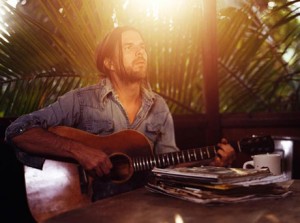 comes very naturally, he says, I've always recorded that way. Gentle Spirit was the first record of mine that had guests helping me musically. I enjoy both sides, live tracking with others and also being completely alone, working it all out. While it's not a concept album, Gentle Spirit nevertheless has the feel of a slowly unfolding song cycle that makes a long elegant arc. It's not the kind of thing you just throw together. I had a vision for the basis of the record, Wilson affirms, the bulk of the songs and the record's meaning, but many things unfolded along the way, the record took many, many months to finish, it was an extended process.