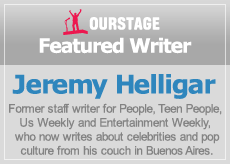 "You say you want a revolution,"
The Beatles
taunted in 1968. Seventeen years later, the Cult declared, "There's a revolution." When Tracy Chapman started "talkin' 'bout a revolution" in 1988, she left the battlefield with multi-platinum spoils and two
GRAMMYs
. Pop music may be entertainment first and foremost, but at its most powerful, it's also been an agent of change, social change, political change, inner change.
"A change is gonna come," Sam Cooke sang on his 1964 classic. Surely he didn't envision it eventually going down quite like this. I think the turnaround began in the '90s, when U2, one of the most popular and influential political groups of all time, discovered girls and disco balls. Nearly two decades later, Bruce Springsteen, John Mellencamp, Stevie Wonder and George Michael are off the singles charts, John Lennon and Marvin Gaye are still dead, and musical activism is mostly the domain of artists on the sidelines of the mainstream.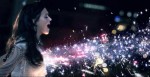 Meanwhile, in the middle of the road… Billboard's Top 10 for the week of January 15" led by "Firework," an anthem for doomed youth with none of the eloquence of Christina Aguilera's "Beautiful" from 2002"perfectly reflected the shallow mindset of 2011 pop. With its "boom boom boom, even brighter than the moon moon moon" refrain, "Firework" is more tiring than inspiring and ultimately comes across as a clunky excuse for Katy Perry to look gorgeous and set off explosives with her breasts in the video.
Further down the hit list,
Bruno Mars
is a fool in love"twice. Pink is getting another party started. Enrique Iglesias is flirting again. And the Black Eyed Peas"well, I gotta feeling that ripping off the 
Dirty Dancing
theme was just a way to make more quick bucks. When it's up to Ke$ha to bring the social commentary (with "We R What We R"), you know we've got a problem. Where's the revolution, the signs of the time? There's a grenade, yes, but it's in the name of love, not war.
Every so often there's a disaster"September 11th, Hurricane Katrina, the earthquake in Haiti"that springs pop stars into action. For the most part, though, they're all about gold diggers, teenage dreams and bad romance. There are still some iconoclastic talents out there, though they don't frequent the Top 10. I'm still not sure how a call to action as powerful as Muse's "Uprising" stalled at No. 37 on Billboard's Hot 100 in 2009. Maybe the band's Twilight-obsessed fans prefer when Matthew Bellamy is singing love songs for vampires.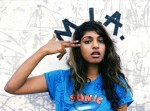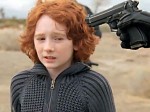 M.I.A. made an unlikely trip to the Top 5 in 2008 with "Paper Planes," but when she tried to fight the system with last year's brutal, honest and brutally honest "Born Free," her video was banned almost everywhere, including on YouTube, for containing violent images that actually were no more disturbing than anything James Franco does in
127 Hours
, or that crazed gunman did in last season's
Grey's Anatomy
finale. The same thing happened to Madonna in 2003, when she challenged George Bush with her "American Life" clip. She was strong-armed into filming a new version of the video, the single and CD flopped, and she retreated to the dancefloor for her next two albums.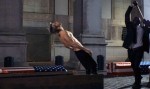 Perhaps it's the censors who are intimidating pop's would-be revolutionaries into inaction. If you dare to clash with rigid, arbitrary standards of decency, as 30 Seconds to Mars' "Hurricane" video recently did (the MPAA probably would have slapped frontman Jared Leto's antics with a PG rating at worst), you can forget about airplay. Years ago, pioneering rap acts like Grandmaster Flash and Furious Five and Run-D.M.C. documented life on the mean streets without courting controversy. When Public Enemy came along, they raised the stakes and pissed people off, probably limiting their commercial potential. I can't imagine any of today's swag-obsessed rap acts offering oratory as scathing as Public Enemy's "Fight the Power" or
Fear of a Black Planet
.
These days, rap's primary focus, mentally and musically, is boosting egos and making money. Wiz Khalifa's Top 10 "Black and Yellow," in particular, represents everything that's gone wrong with the genre. Eminem occasionally shows flashes of a social conscience" dig deeper into the lyrics of "Love the Way You Lie," and you'll realize that it's an indictment of domestic violence, not a celebration of it" but in hitmaking mode, he's mostly looking inward, not outward.
Who'll bring social and political awareness back to the mainstream? Dixie Chicks tried their last time out, and won the 2007 Record of the Year GRAMMY for "Not Ready to Make Nice." Since then, Record of the Year GRAMMY contenders mostly have been about sex, love and rehab. Rhythm and romance, like sex and candy, will always have a place in pop music, but who wants to party all the time? May the state of nations (wars, terrorism, collapsing economies, earthquakes, public shootings) inspire more of our stars to dim the party lights, turn some of the lust to anger, and get pop's revolution back on track.