The Good
The GRAMMYs deliver highs and lows
The GRAMMYs were held this week, and per usual, the night was filled with the great and the ghastly. Sophia Grace and her hype man, Rosie, covered the red carpet for Ellen, and creeped us out a little bit when they sang the salacious chorus to Moves Like Jagger. It made Lady Gaga's lip lock on Sir Paul and Nicki Minaj's sexy monks feel almost wholesome. Katy Perry's performance of Part of Me delivered a sonic kick to Russell Brand's crotch. Chris Brown was pissed off too, after haters suggested he was unworthy of all the airtime he got on the show. At least Adele was happy"the chanteuse took home six trophies for 21. Oh, and so was Diplo, but only after he smoked a doob with Rihanna and Dave Grohl.
Justin Bieber gets married
This story warmed our heart grapes. Justin Bieber surprised six year-old Avalanna Routh, who is battling a rare form of brain cancer, with a Valentines date this week. The Biebs took to Twitter afterwards, saying it was the best thing I've ever done and calling Routh Mrs. Bieber. Watch the young bride describe her first meeting with the hubs below.
The Bad
Whitney Houston dies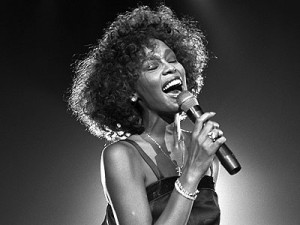 The world lost The Voice this week when pop icon Whitney Houston passed away unexpectedly at the Beverly Hilton Hotel. The singer, who was scheduled to attend Clive Davis's pre-GRAMMY party, died just hours before the event, which took place in the same building. The cause of death was reported to be a combination of Xanax and other prescription drugs and alcohol, though toxicology results are still pending. Houston was only forty-eight, and leaves behind a daughter, Bobbi Kristina, with her ex-husband Bobby Brown. Jennifer Hudson paid tribute to the great singer during the GRAMMY awards with a performance of I Will Always Love You, which you can watch below. R.I.P.
Madonna, Nicki Minaj disappointed in MIA's finger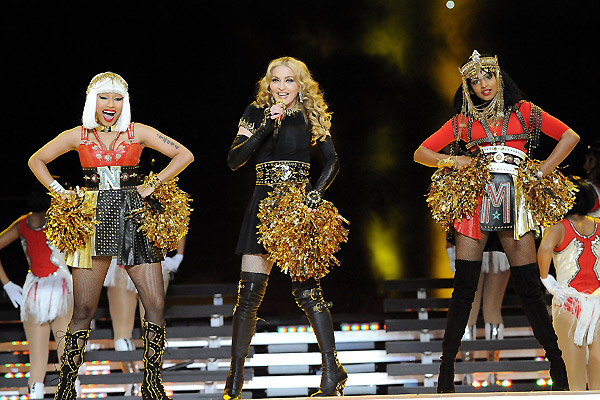 The woman who kissed Britney Spears at the MTV Video Awards and the woman who had sexy monks dancing onstage at the GRAMMYs announced their disappointment in the controversial behavior of M.I.A., who flipped the bird during the Super Bowl. Sorry Madonna and Nicki Minaj, but we're calling the kettle black on this one.
The Ugly
Shakira faces down a crazed sea lion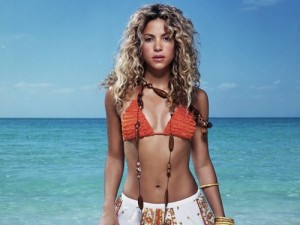 When animals attack, Latin pop stars sometimes get hurt. Such was the case when Shakira got too close to a sea lion while vacationing in South Africa. The sea lion got in her face and roared after mistaking the reflection of her Blackberry for a tasty fish. Shakira was whisked away to safety by her brother, getting scratched up by rocks as she scrambled away. Guess you could say those hips don't lion. Sorry, that was terrible.
Kid Rock pens a poison letter to reporter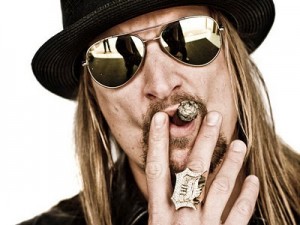 Kid Rock's Made in Detroit brand may not be actually made in Detroit, but that doesn't give anyone the right to talk smack. Reporter Susan Tompor learned this when she wrote an article for the Detroit Free Press calling into question the hometown authenticity of the singer's clothing line. Kid Rock responded with a scathing letter defending his company. Be thankful you're not Tompor"Kid Rock's ire can be brutal.
Miscellany