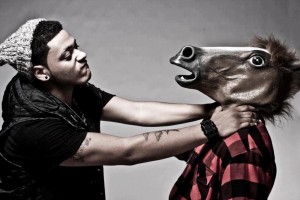 Jitta On The Track continues to be one of the most prolific rappers in the game. Chances are pretty solid that he's tracking a new song right now, whenever you might be reading this. And now you can get some of the most recent Jitta releases for free. Start with his brand new single "1 Million," released to commemorate a million plays on Soundcloud.
Then go back just a bit and download Bipolar, the excellent full-length now hosted as a mixtape on DatPiff.
And then by the time you're done with those, Jitta will probably have like 4 more singles out.
More like this:
Jitta On The Track's 'Bipolar'
New Music From Jitta On The Track
Jitta On The Track Premieres "Tatted Up With My State" Video