Jo Dee Messina may be a major country music star with a host of awards and No. 1 Billboard country singles, but her focus most days is her two young sons, Noah, 3, and Jonah, who was born in January.
Just like any parent with a full-time career, Messina knows her way around a diaper bag, can easily recite all the ways to entice your child to nap, and will has a list of reasons to avoid air travel with a travel companion whose age is a single digit. Plenty of fans have enjoyed hearing about Messina's life via her single "A Woman's Rant" and even more so through her Blog Fumbling Mom, published in the Tennessean Newspaper.
Messina took time out recently to chat with OurStage about kids, exercise and, oh yes, her award-winning music.
OS: Wow, you really juggle a lot between your career and family. What are your secrets?
JDM: You just do it. You go out on stage and pray to God you don't have spit up on you! My blog lets people know me in my "other" life. It's a hard balance but a good balance.
OS: I bet it's tough having a child to worry about as well as a music career!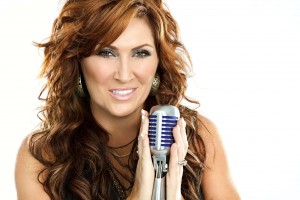 JDM: What is harder than having a kid is having two! My head is spinning.
OS: You mentioned somewhere that you've been intent on getting back in shape since your son was born. What are you doing?
JDM: I'm working out two to three hours a day. In this business, you can't be overweight.  [Fitness is] just part of the job, one of the job requirements. If I choose to do this, then I need to run five miles a day.

Just when you think Phil Vassar has filled his tour schedule to the brim, he adds even more appearances including several for charity.
The Lynchburg, VA native who cut his music biz teeth as a songwriter"penning such beloved tunes as "Right on the Money" by Alan Jackson, "For a Little While" by Tim McGraw and "I'm Alright" by Jo Dee Messina" has been recording his own songs for more than a decade with such Billboard hits as "Carlene," "In a Real Love" and "Just Another Day in Paradise."  But Vassar"who's currently on the Girls with Guitars and a Piano Man Tour with Sara Evans, LeAnn Womack, Sunny Sweeney and Joanna Smith"also makes plenty of time for charity.
"We've done more shows [in the past year] than I think we've ever done," said Vassar who last year released Noel, a holiday CD and has several more projects in the works.
If his recent schedule is any indication, this year may well be even busier. Consider that, despite his regular tour schedule, Vassar has just announced his fourth annual Phil Vassar Benefit Concert for Miller Home for Girls on April 4th and 5th in Lynchburg. The home, as the name indicates, is for four to twenty-one-year-old girls who are not able to live with their families.
"Miller Home has been near and dear to my heart for many years, because they do so many great things to help young women," said Vassar who is donating 100 % of the proceeds from both concerts to the Miller Home.  "I can't wait to get home to play some music and support this wonderful organization."
Many of the charity shows by Vassar are in support of the military and for its members. When asked about the time and effort such concerts take, Vassar is quick to point out how much the shows mean to him.
"I moved offices recently and [found] some of the emails I received and some of the letters," he said. "I sat down in my garage and read them and realized some of this stuff I had never seen before, which is something I hate. A lot of them were from military guys, writing me after they'd seen [a show]. Some were by guys who wrote 'I'm sitting in a fox hole and listening to one of your songs and it is so great to hear your stories. Those songs mean a lot to us.' Reading those letter really gets to you. They mean a lot to me."
Tickets are currently on sale for the April 5th show, and tickets for the April 4th Acoustic Show go on sale February 6, 2012.  All tickets can be purchased at Miller Home of Lynchburg, 2134 Westerly Drive or by calling 434-845-0241 during regular business hours.
Find out more about Vassar and his upcoming performance on his Web site.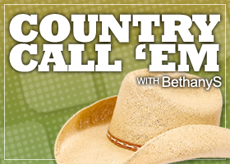 The table is set, the turkey is a'cookin' and your family is seated and ready to eat. One question remains however, what music to play as the background for your rousing family conversation? The first part should be obvious " country music. But which of the many awesome country hits offers just the right holiday ambiance? With the smorgasbord of fitting and acceptable choices, these gracious songs compliment the sentiment of the day and deserve to make their way onto your Thanksgiving playlist.