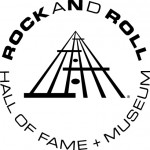 It's that time again! Time to review the candidates, do your research, and start voting!
We're not talking politics here, this is straight up rock and roll, and for the first time in their history the Rock and Roll Hall of Fame is giving fans a say in which of the newly announced 2013 nominees will be inducted.
Among this year's first time nominees are Rush, N.W.A and Public Enemy, while returning nominees include Donna Summer, Joan Jett and the Blackhearts and The Meters. Artists must have released their first recording no later than 1987 in order to be eligible. It's a tight race people, but someone has to decide on these artist's hall of fame fate!
Now through Dec. 5, you can vote at Rockhall.com and CNN.com and give your favorite artists a shot at becoming inducted. Winners will be revealed the same month, with the 28th Annual Rock and Roll Hall of Fame induction ceremony taking place April 18 in Los Angeles, and broadcast on HBO at a later date.
View the full list here and get voting!
More like this: