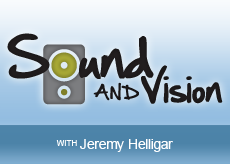 "I will sit right down, waiting for the gift of sound and vision," David Bowie sang on his greatest hit. Sound and vision: essentials to the life of any great musician. They were the foundation of my beat — music, movies and TV — when I launched my journalism career in New York City as a People magazine writer and realized my dream of interviewing Bowie — twice. Editing stints at Teen People, Us Weekly and Entertainment Weekly followed. Next up was Buenos Aires, where, over the course of four and a half years, I discovered siestas, Mercedes Sosa and blogging. Coming soon: Australia, where, as I settle into this column, I will continue to explore sound and vision, and how those gifts merge to create my greatest love of all: pop music.
In pop music, as in life, getting older can by a tricky, treacherous uphill climb. Growing pains can be as hard on the eyes and ears of fans as they are on a teen star's psyche. For every Justin Timberlake and Britney Spears, both of whom emerged on the scene as wet-behind-the-ears teens and continue to flourish on the cusp of thirtysomething (Timberlake blows out 30 candles on January 31; Spears will on December 2), there's Aaron Carter, Charlotte Church, Hanson, Tiffany, Debbie Gibson, New Kids on the Block, Bobby Brown, and cut-out bins filled with other ex-chart-toppers for whom platinum pop stardom wasn't meant to last. Brandy, Monica, Christina Aguilera and Avril Lavigne may still be kicking around, but the shining stars of these former teen queens have dimmed considerably.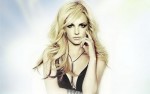 How did the Justins and Britneys of the world do it? For all those aspiring adolescent pop-stars, the next Justin Bieber looking for a place to happen " and even, perhaps, for Bieber himself " here are some helpful hints.
Grow with the musical flow.
Pop trends are fleeting, so if you enter the scene latching onto one, know when to let it go. Former 'N Sync member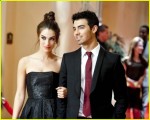 Timberlake, who rode the last big boy-band wave to fame, is the perfect example of someone whose perfect timing aided and abetted his staying power. Yes, talent helped, too, but he exited 'N Sync and went solo just as boy bands were about to go out of style " again. More recently, Nick Jonas (through his side project Nick Jonas and the Administration) and Joe Jonas (via acting gigs on 
90210
and 
Hot in Cleveland
plus an upcoming solo album) have begun establishing individual identities outside of their Jonas Brothers family act. Smart move.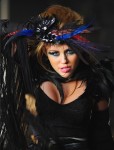 Don't grow too fast.
Yes,
Miley Cyrus
, I'm talking to you. If your fans fall for you as a squeaky-clean teen, don't overhaul your image overnight. So far, Taylor Swift has played it wisely, sticking with the tried-and-true girl-next-door persona for three albums. Beyoncé, who turns 30 on September 4th, hasn't strayed too far from the 16-year-old we met when she was a member of Destiny's Child. Even
LeAnn Rimes
waited until she was well into her 20s to leave her husband for another guy.
Grow some funk of your own. You can't depend on the likes of Max Martin to keep cranking out your hits forever " unless you're Britney Spears. Like Stevie Wonder and Michael Jackson before him, Timberlake has evolved from a perfectly packaged underage singer of other people's songs into a formidable songwriter, even helping other artists turn out great music (like "Cold Case Love" on Rihanna's Rated R album as well as Madonna's "4 Minutes" and several other tracks on Hard Candy). The ability to multi-task may end up working in favor of pop's other famous Justin. In addition to being a pretty good vocalist, Bieber also writes and plays piano, guitar and drums, skills which should come in handy later on. Twentysomething Katy Perry can have teenage dreams and still go to No. 1, but Bieber won't be able to get away with frothy pop like "Baby" forever.
When the growing gets tough, keep going. Britney Spears survived scandals, divorces and one seriously embarrassing MTV Video Music Awards performance, and she still comes out on top with her music, like her latest quick hit "Hold It Against Me." Usher's taken his private romantic travails and turned them into fodder for hits " something he did most spectacularly on his 2004 Confessions album, which, in part, documented his split with TLC's Rozanda "Chili" Thomas. Demi Lovato is the latest teen star staring down personal demons. She entered a treatment center in late 2010 to seek help for emotional and physical issues, thus avoiding any embarrassing Lindsay Lohan-style public meltdowns. Right now, her biggest career hurdle might be differentiating herself from Selena Gomez.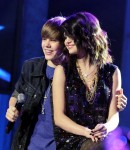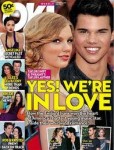 Ah, Selena Gomez! She's got problems of her own, now that she's receiving death threats on Twitter after being caught making out with Justin Bieber, which brings us to the final piece of advice:
Before you grow up, don't forget to date a fellow teen idol.
Justin and Britney were once joined at the hips and lips. Nick Jonas romanced Miley Cyrus. Both Demi Lovato and Taylor Swift loved and lost Joe Jonas, though Swift rebounded nicely with 
Twilight
's Taylor Lautner. It was only a matter of time before Bieber's Romeo found his Juliet " hopefully, without the tragic denouement.
Once the furor dies down, and it always does, this might end up being Gomez's best career move yet. Some girls will go on hating her for it, but they'll want to be her, too. And that, kids, is key to being both a teen star and a grown-up icon.