Fresh off the release of his solo debut Blunderbuss, Jack White is set to score Disney's remake of The Lone Ranger starring Johnny Depp and Armie Hammer. Though this will not be White's first exposure to film music, it is the first chance he's had to score an entire picture. His previous film work includes the Alicia Keys collaboration "Another Way To Die" from the 2008 James Bond film Quantum Of Solace, and his cover of "Wayfaring Stranger" for Cold Mountain.
The Lone Ranger, like Depp's blockbuster Pirates Of The Caribbean, will be directed by Gore Verbinski and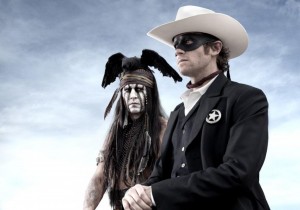 produced by Jerry Bruckheimer
Films. On White's role, Bruckheimer told Variety: "Jack's an amazing songwriter with a unique style… We're thrilled to hear his fresh take on the William Tell Overture."
If Blunderbuss was any indication of what we can expect from White, his sense for rootsy-Americana-blues combined with hard-edged rock'n'roll will create a familiar yet jarring soundscape to the film. Safe to say, our interest is piqued. The film is set to release May 31, 2013 and will begin filming soon in New Mexico.