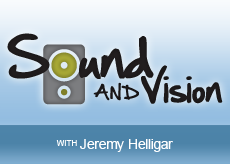 For many an aspiring singer, having the right last name can provide a considerable career boost. Though the pop flames of many celebrity offspring and siblings burn out after a handful of hits, if that many (poor
Julian Lennon, Jakob Dylan, Lisa-Marie Presley, Wilson Phillips, Nelson, Lalah Hathaway, Louise Mandrell, Stella Parton
and
Ashlee Simpson
), a precious few have managed to sustain significant music careers. (
Natalie Cole
and
Liza Minnelli
come immediately to mind, as do
Rosanne Cash, Pam Tillis
and
Nancy Sinatra
.) Meanwhile,
Sean Ono Lennon
has never troubled himself with the pursuit of mainstream success, and the jury is still out on
Miley Cyrus
and
Will
and
Jada Pinkett Smith
's brood.
Francis Bean Cobain, your move.
While we're waiting for the daughter of Kurt Cobain and Courtney Love to claim what would seem to be her birthright, we've got plenty of big names from musical families to entertain us"though many fans might not even realize their impressive lineages. Family value may have given these performers opportunities early on, but in the end, like Nancy Sinatra's dad, they did it their way"not because of their surnames. Yes, nepotism is alive and well in pop"and it probably will continue to be"but these brothers and sisters (and sons and daughters) are doing it, for the most part, for better and worse, for themselves.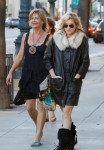 Ke$ha
The woman who is responsible for some of the trendiest pop hits this side of Katy Perry's breasts is actually a little bit country. Seriously. Though I wouldn't expect her to break out into yodeling mid-song, in-between swigs of Jack, I also never say never. Her mom Pebe Sebert cowrote "Old Flames Can't Hold a Candle To You," which was  No. 1 country hit for Dolly Parton in 1980. I once interviewed Parton, and when I told her that "Old Flames" was one of my favorite of her songs growing up, she feigned indignation and snapped, "Oh, and it just happens to be one I didn't write!" So not only is Ke$ha responsible for throwing "Tik Tok" on an unsuspecting world, but thanks to her mom, I incited the ire of Dolly.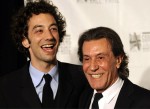 Albert Hammond Jr.
I didn't think it was possible, but the dad and namesake of the Strokes guitarist might be even cooler than his little boy" if you happen to be a fan of '70s and '80s soft-rock. I saw an infomercial for his most recent album, Legend, on Australian TV recently, and I was shocked by all of the major hits the singer and producer has written (from his own "It Never Rains in Southern California" and the Hollies' "The Air That I Breathe" to Willie Nelson and Julio Iglesias's "To All the Girls I've Loved Before" and Starship's "Nothing's Gonna Stop Us Now"). His most recent high-profile production: Endlessly, the sophomore album by Welsh singer Duffy, who, contrary to popular belief, is not the daughter of Shakin' Stevens.
Why don't the Glee kids give more props to country music? After all, one of their very own, Overstreet, the blond-haired, pout-lipped actor who plays the blond-haired, pout-lipped Sam Evans, is directly descended from Paul Overstreet, one of the biggest country stars of the late '80s and early '90s, with nine straight Top 10 hits, including two No. 1s. Though the cast of Glee have yet to make it to Billboard's country singles chart, Overstreet the elder must be proud that over on the Hot 100, his Nashville-born son is part of the act that's now had more hits than Elvis.
Speaking of country, Lady Antebellum has two members who are part of the family business. Hillary Scott's mom, Linda Davis, had a No. 1 GRAMMY-winning hit duet with Reba McEntire in 1993 called "Does He Love You." Charles Kelly's big brother Josh is a singer-songwriter who's married to former Grey's Anatomy star and current rom-com regular Katherine Heigl. Thanksgiving dinner at the Kelley's house must be some star-studded affair. I wonder if there's a red carpet leading to the turkey?