Like the French duo Justice, whose single DVNO seems to serve as the inspiration for their name, D.V.N.O. want you to dance. But unlike Justice, the Floridian band isn't going to lure you to the floor with big disco-electro beats. They do it the old fashioned way, with guitars, drums, and energy that's off the Richter. You & I Together is a manic jitterbug of gritty guitars, rock steady drums, and adenoidal vocals (think Steve Bays from Hot Hot Heat). Stylistically, D.V.N.O. walks the line between gutsy dance rock and emotionally charged pop-punk, a combination of Taking Back Sunday, The Strokes, and The Black Kids. On the emo end of the scale you have tracks like the turbulent One Last Time. But with Dance With Me it's back to what the band does best: frantic, percussive rock with a lot of heart. Lovelorn spazzes, manic dreamers"this one's for you.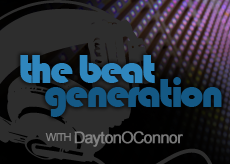 Friends, we at The Beat Generation have some good news and some bad news. Let's start with dessert first and then we'll have our veggies. The summer is shaping up with stellar releases already from Com Truise, Digitalism, SebastiAn and Skrillex along with upcoming records from Junior Boys, Justice and many, many more. Now the bad news: this will be our final installment of The Beat Generation. I know, it's sad! But all good things must come to an end at some point or another. So, with this final installment, we wanted to show a final display of love and affection to the artists that make up the Electronica Channel on OurStage because without them, there would be no Beat Generation. We could dedicate whole columns to great OurStage artists (in fact, we already do) but this week we're showing a couple beat makers a little bit of extra special attention.
Baroni has been a dominant force in the Electronica Channel in the past few months, winning the whole channel three times since last October. Baroni also moonlights as the keyboardist for Italian metal band Icycore and his background in rock music shows through in his music. His track "Silent Signals" (currently competing in Electronica) mixes in elements of industrial, ambient and synth-pop into a swirling whole. You can check out the track below.
Wharmton Rise, the moniker of one Andrew Lawlor, is another familiar name to anyone that has spent time listening to the Electronica Channel. The prolific composer has been active on OurStage for a long, long time already. One quick glance at his profile page reveals chart success going back to May of 2008. Since then, Lawlor has been racking up badge after badge on the site"he's already earned a Top 10 badge in Electronica this year. And he's no one trick pony. Lawlor seems to be intent on getting as much of his music out there as possible. He always seems to be creating and introducing new pieces to the OurStage community. You can check out his track, "Downtown Desolation" below.
This singer has had her myriad talents recognized outside of OurStage already"after all, she was chosen as a contestant on NBC's The Voice and, according to her OurStage bio, Desmond has done a little modeling work on the side. A good looking woman with a strong set of pipes? Her track "Rendezvous""a song which has kept her nearly ever-present in the Top 40 standings in Electronica these past few months" helped us fall in love with the singer first though. We wish Casey the best of luck in wherever she goes next with her musical career. But please, do you expect this girl to not kick butt in whatever she does?
The New York-based Jen Scaturro crafts electronica heavily in debt to a singer-songwriter's voice and perspective. It also carries a very polished, professional edge to it. Makes sense as Scaturro has had a good deal of experience in the licensing and commercial composition game, having had her music in Sundance's Iconoclasts, A&E's The First 48 and MTV's The Real World. Her work also covers a great deal of ground stylistically song to song. "Broken In All The Right Places" is a bubbling little slice of melancholy electro-pop while "At The Same Time" is minimal electronica with fantastic vocal harmonies. You can check out her track currently in competition, "My Other", below.
Well guys, it's been real. Take care and keep on rocking.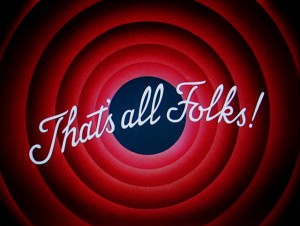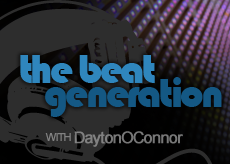 Four years between records can feel like a long time and four years is like sixteen (or something) in house music years. It's been almost exactly that length of time since Digitalism released their debut Idealism. Their first album was more than a modest success"the duo (comprised of Ä°smail Tüfekí§i and Jens Moelle) made a big splash in the indie dance music world, suddenly finding themselves on equal footing with contemporaries like Hot Chip, Van She and The Presets. In fact, the only other indie dance record that had as good a debut that year was Justice's  .
All that said, Idealism was a heck of a record, very much worthy of the praise and following that it gathered. The fifteen song set of housey-electro, presented with a strong, beefy rock influence and structure, was designed for crowd pleasing. However, Idealism had a number of wrinkles to help distinguish the group from some of the competition. The tracks had a lot more punch then some of their other more fey contemporaries, and the duo's love of Daft Punk came off as charming and celebratory rather than derivative. While the group was relatively quiet during the stretch between albums, they always had their assured, confident debut to build a reputation on.
Digitalism – 2 Hearts from White Rabbit tv on Vimeo.
It looks like Digitalism are trying to keep the magic alive on I Love You, Dude. And they have a great shot the second time around as the record doesn't suffer from the so-called "sophomore slump" that plagues so many promising bands. The record kicks off with "Stratosphere", one of a couple of tracks on the album that could easily have been slotted into their previous record. The most obvious trait of the record is tracks like these""2 Hearts", "Blitz" and "Forrest Gump""are  sonically in line with songs from their first record like "Pogo" and "Idealistic". It's these tracks, this style, the Digitalism we're familiar with, that make up the front half of the record.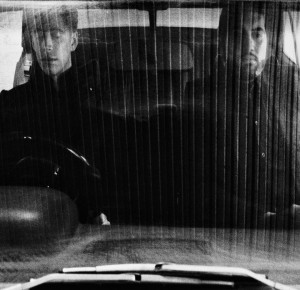 While their sound is still recognizably "theirs", they've both streamlined their attack and tried to expand their oeuvre. An undercurrent of melancholy populated Idealism with high energy tracks like "Echoes" and "Moonlight" bearing some kind of emotional weight.  That same melancholy is still present in much of I Love You, Dude, but the group presents it in a more nuanced fashion. The interesting development is that the group is now producing tracks that sound like they could narrate the fight scenes for a flashy big budget action movie. "Miami Showdown", a late record  highlight, moves with a lot of swagger and "Reeperbahn" feels like a throwback '90s big beat track that packs a serious left hook.
Still, despite the growth and time between records, Digitalism have kept their rockist core intact. Digitalism worked with Strokes frontman Julian Casablancas on "Forrest Gump" and the pedigree of both acts makes the union work. An indie dance band who treats their synths like guitars getting it on with a rock 'n' roller with an electronic music fetish? Hey, it works.
Forrest Gump by digitalism_official
The energy that Jens and Ä°smail bring to I Love You, Dude give a kick to some of the best tracks on the record. "Blitz" proves itself worthy of its title, relentlessly and playfully circling around an upbeat synth riff. "Encore" the last track on the record, holds the line steadily as it builds to a final crescendo to close out the record. While not all of the group's diversions are as successful as this""Antibiotics" stab at rave house could've been more fully realized and "Just Gazin", while an admirable attempt at effeverscent, pretty synthpop, feels out of place compared to the rest of the record"I Love You, Dude stands as a strong, unified statement. With songs that are sure to frenzy the crowd when the group headlines the summer HARD fest this year and tracks that'll appeal to the bedroom headnodders, Digitalism has a little something for everyone.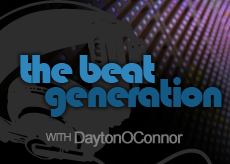 Chest thumping, heart pounding, flying by the seat of your pants"these are attributes that some of the best rock and electronic music have in common. We've covered the rockers who like to occasionally jam on an 808 before in The Beat Generation, but what about the musicians that synthesize their proclivities for rock and electronica? Digital rock, as a subgenre, probably has the longest and most fleshed out history of any category of electronic music. (Not the coolest though, that's a fight between Chicago house and Detroit techno.) From the late '70s on, from new wave to dance-punk, rock and electronica have co-habitated in harmony.  Kraftwerk, Gary Numan, Culture Club, Nine Inch Nails, Radiohead, The Postal Service, Justice. Those guys sound familiar? Sure, it's a wide umbrella, but that just means that with digital rock"or electro rock or synth rock or whatever"there's something for everyone to love.
Which brings us to today's post.  We put together a little playlist of some of our favorite OurStage digital rockers for your listening pleasure this weekend afternoon. So sit back, relax and enjoy, dear reader. You've earned it.