The Good
Beyoncé rocks Atlantic City
Sasha Fierce is back, y'all! Beyoncé performed four shows at Revel resort in Atlantic City over the weekend as part of her Back to Business tour and Blue Ivy's mom did not disappoint. Check out her performance of Single Ladies and End of Time below. In conclusion, hot damn.
Britney and Jason Trawick film videos for Viddy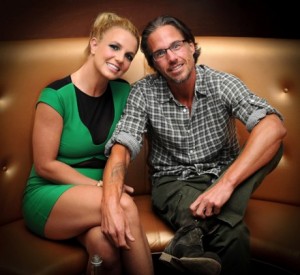 Remember Chaotic, the reality series starring Britney Spears and her fiancé, Kevin Federline? The polar opposite of Emmy-caliber? Right. Well, it looks like Brit-Brit has learned from her mistakes. Her new video clips for Viddy are short, sweet, and to the point, revealing tender moments of her relationship with fiancé Jason Trawick. Aw. Follow this link to take a look.